There is always something new to learn from a Nonfiction. Nonfictions create a sense of awareness in the minds of the readers and lets us stay connected to the real world. Memoirs and biographies are interesting as it lets us step inside and experience another person's life. 
There are wide choices and these are a few of my favourite nonfiction books I read in this year. Nonfictions help a lot in expanding our reading and thinking horizons.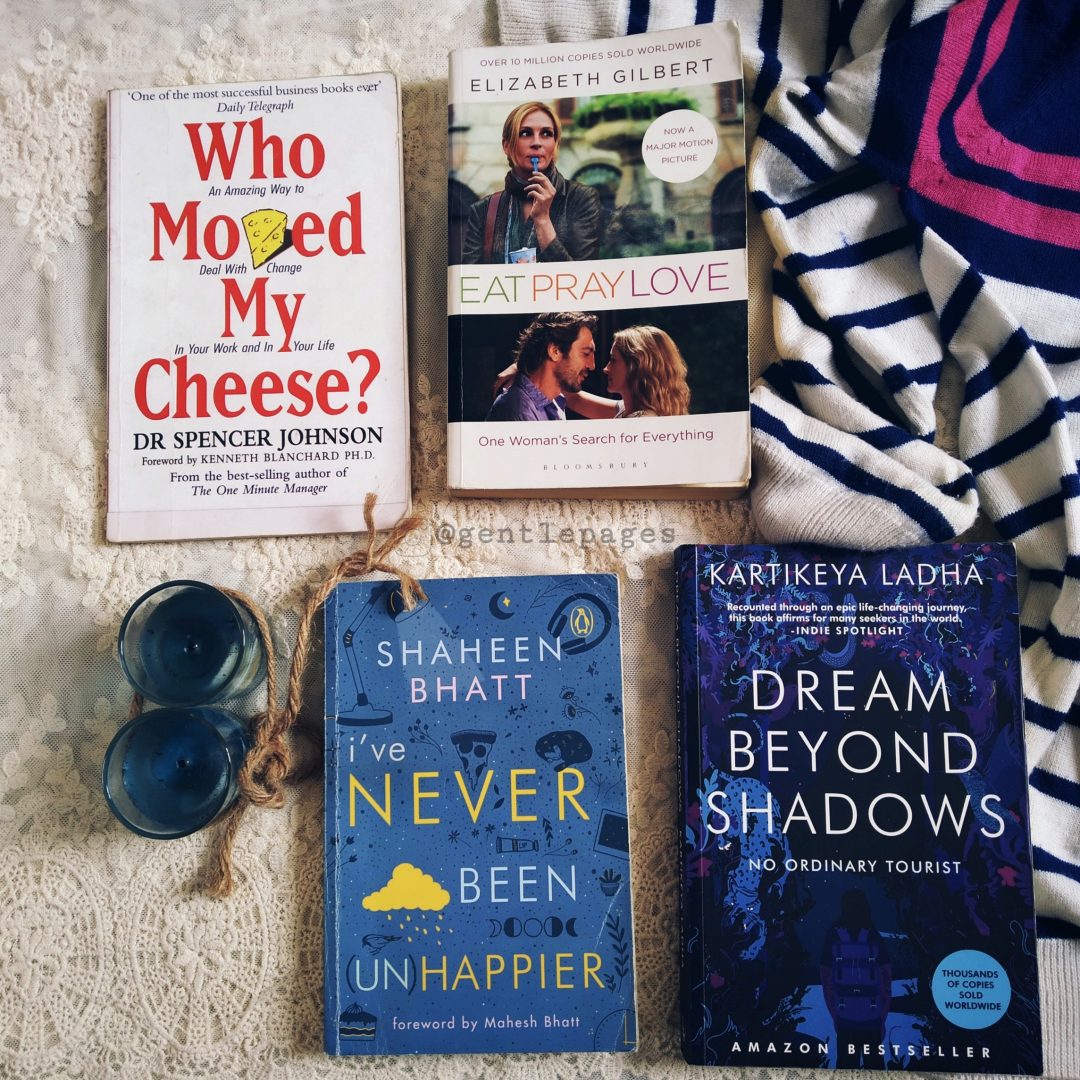 1. Who moved my Cheese? 
2. Dream beyond Shadows 
3. I've never been Unhappier. 
4. Eat Pray Love. 

1. Who moved my cheese? By Spencer Johnson –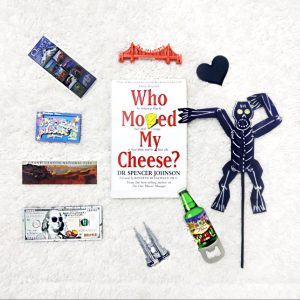 Who moved my cheese? By Spencer Johnson is an amazing self-help book. Change is the only thing that remains constant. Cheese is the metaphor for what we want in life, whether it is a good job, a loving relationship, money or a possession, health or spiritual peace of mind. 
The maze is where we look for what we want – the organisation we work in, or the family or community we live. This book teaches us on how to deal with change without any hassle. The story of Who Moved My Cheese? shows how to take the changing situation seriously but not to take ourselves so seriously. 
Who moved my cheese? Is simple yet powerful enough to change our mindset. The story suggests the fastest way to change is to laugh at our own mistakes – then we can easily let go and quickly move on. I highly recommend everyone to read this book. It has sold more than 26 million copies worldwide in 37 languages and remains one of the best-selling business books. , Who Moved My Cheese? remained on the list for almost five years and spent over 200 weeks on Publishers Weekly's hardcover nonfiction list.
To know more about Who moved my cheese? Click the link below
https://gentlepages.com/who-moved-my-cheese-book-review/
Get you copy here – https://www.amazon.in/Who-Moved-My-Cheese-Amazing/dp/0091816971
2. Dream beyond shadows by Kartikeya Ladha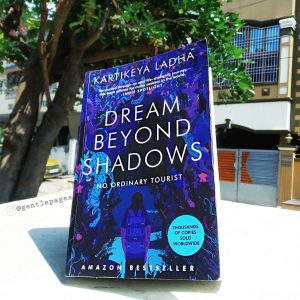 Dream beyond shadows by Kartikeya Ladha was a good read. This book is about the author's travel journey.
Dream beyond Shadows is split into three parts. The first part of Dream Beyond Shadows is titled as 'Complete Surrender', where he listens to his inner voice and makes the decision to take the step towards the unknown reality. The second part is titled as 'The Ayahuasca Journey', where he clearly explains his life-changing Ayahuasca experience. The third part is titled as 'Drifting mode', which is his post Ayahuasca journey. He realises his true purpose in life and works towards it.
There were many poems and pictures from his travel journey in the book. I enjoyed reading a particular thought-provoking poem, "The power is in You." It felt as though I was travelling along with the author. His Ayahuasca journey amazed me.
The author, Kartikeya Ladha not only shared about his travel journey but also wrote about many social evils. Through his words, he stated all the harsh truths and the solutions. The cover is absolutely beautiful. This nonfiction is a must read for those in search of their identity and peace.
I recommend this inspiring nonfiction to all the travel buffs around the world. 
To know more about Dream Beyond Shadows, Click the link below
https://gentlepages.com/dream-beyond-shadows-an-extraordinary-travelogue/
Get your copy at – https://www.amazon.in/Dream-Beyond-Shadows-Kartikeya-Ladha/dp/9388459172
3. I've never been Unhappier by Shaheen Bhatt –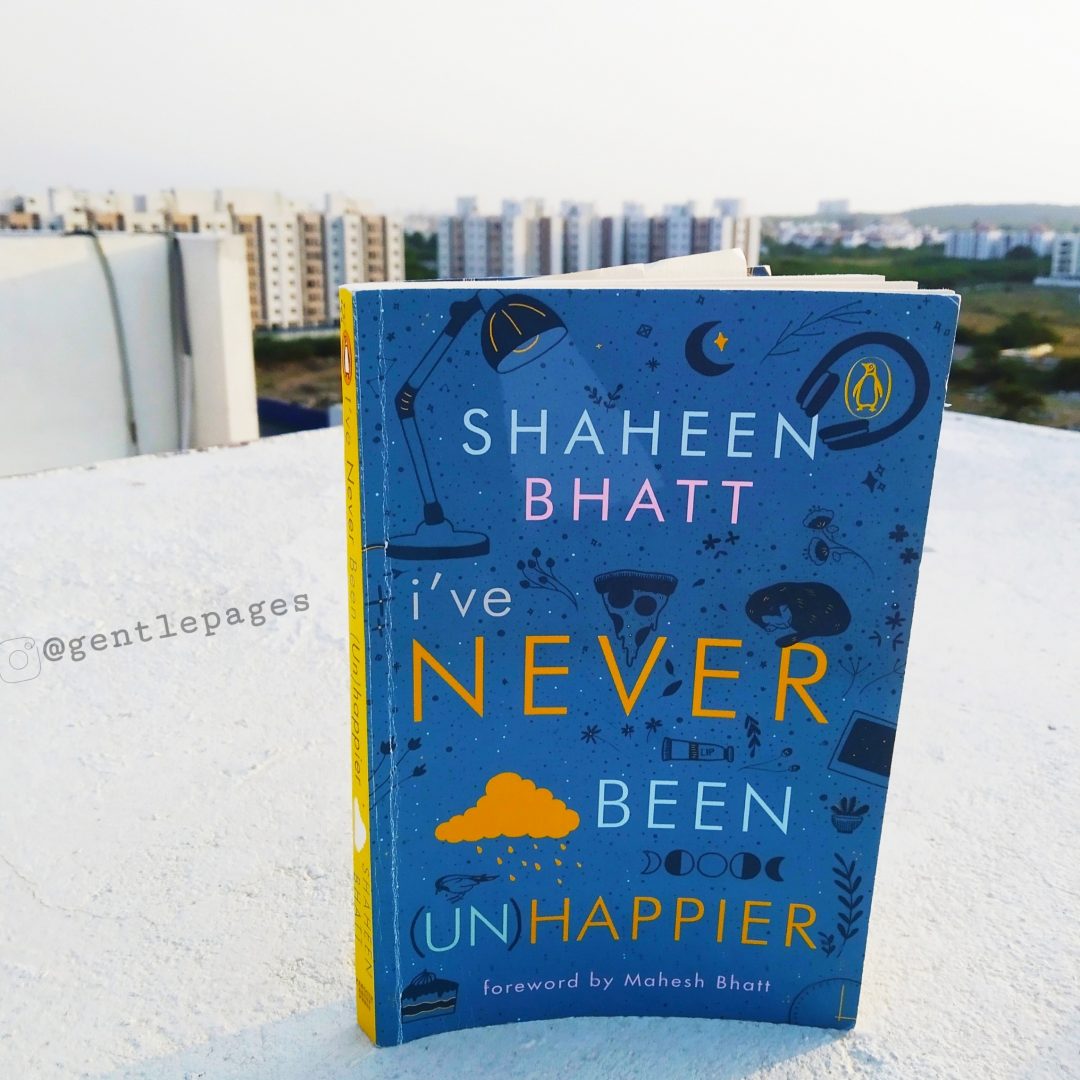 I've never been Unhappier by Shaheen Bhatt is a moving and sensitive memoir.
Shaheen Bhatt has written about Depression, Insomnia, Anxiety, Shame, Embarrassment, Panic attacks and even about Suicide. This nonfiction answered several questions that I had in my mind. I think she took a great step by sharing her journey with depression. Mental Health. Not many people understand the importance of this topic. It is hard for someone to come out of a dark place mentally, let alone share it with someone.
All they ever need is support, but they never ask it loud, scared and ashamed if they would get judged for it. The road to progress is never a straight one. It has a lot of ups and downs. Only when people stop shaming and start caring, the world would become a better place.
It took a long time for me to finish this book as the author shares her experience battling with depression – raw and unfiltered. This Nonfiction teaches us that neither happiness nor sadness can remain constant. Perpetual bliss is a lie.
The life portrayed in social media is a lie. Everyone's life seems to be perfect for social media, but not so in reality. The society has made everyone believe that they have to be happy at all times. I would recommend this powerful memoir to anyone who wants to read about mental health.
To know more about I've never been Unhappier, Click the link below
https://gentlepages.com/ive-never-been-unhappier-a-powerful-memoir/
Get your copy at – https://www.amazon.in/Never-Been-Happier-Shaheen-Bhatt/dp/0143449125
4. Eat Pray Love by Elizabeth Gilbert –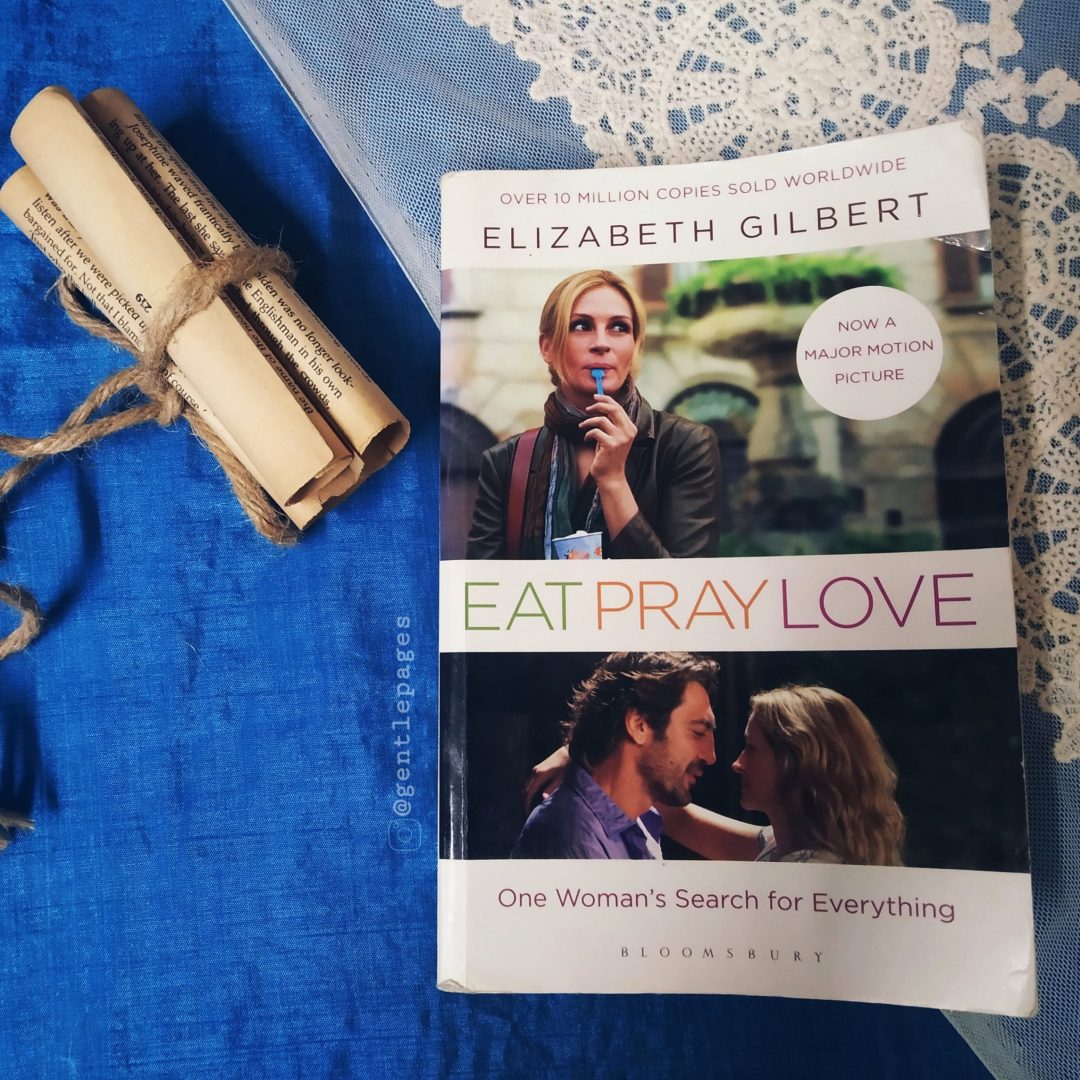 Eat Pray Love is Elizabeth Gilbert's journey to the three I's – Italy, India and Indonesia.
Eat Pray Love is an amazing travelogue. I took a really long time to finish reading Eat Pray Love not that it was boring but there was a lot to learn from Eat Pray Love. This is Elizabeth Gilbert's journey in search of her word. I loved her travel through Italy and Bali. There were quite a lot of things that we could relate to. The second section at India was quite draggy and complex.
The description is detailed and there is a subtle humour carried throughout the book. I loved the thought process gone behind splitting the book into 3 sections with 36 chapters each. 
I watched the movie right after reading the book. Julia Roberts was fantastic, but I felt the depth was comparatively less in the movie. Eat Pray Love is a must-read. 
To know more about Eat Pray Love, Click the link below
https://gentlepages.com/eat-pray-love-an-extraordinary-memoir/
Get your copy at – https://www.amazon.in/Eat-Pray-Love-Womans-Everything/dp/0747585660
Bonus Nonfiction recommendation –
5. How to be a BAWSE by Lilly Singh
Making her debut as an author, the popular youtuber Lilly Singh talks about the secret behind her success.
This book is a guide to become a BAWSE – a person who exhibits confidence, fights through the struggles and achieve their goals no matter what.
This nonfiction proves to be an inspiration to many. She gets candid about her life and how she had to go through many struggles to get to the place where she is right now. There are many motivational quotes in there that makes us feel positive. This book surely makes us feel pumped up and want to achieve great things. The quotes all along the chapters make us feel very inspired. We get attached to this book immediately because of how real it is.
The struggle she had gone through was real and the way she emerged on the other side victorious makes us feel that goals can be achieved. This book is also humorous and keeps you light hearted.  If her achievements doesn't inspire you enough, then this book definitely will. She truly is a BAWSE.