Wake up, Life is Calling
Preeti Shenoy
Book Review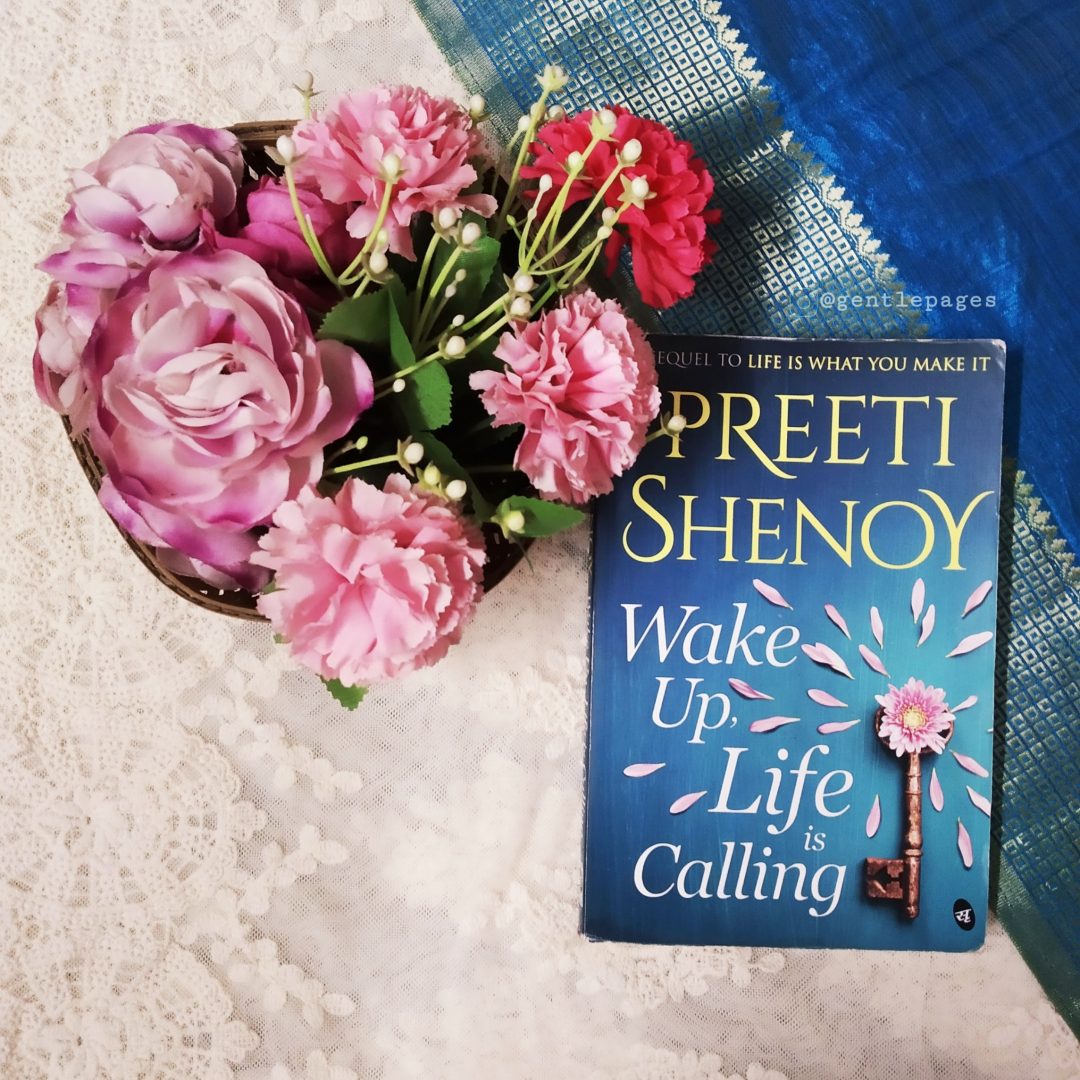 They say that a mind is a great tool.  But what happens when it makes you its prisoner?
Ankita has had it tough. After being diagnosed with Bipolar disorder, she was locked away in the National Mental Health Institute (NHMI) for quite a while. After two suicide attempts, shock treatments, occupational therapy, and a lot of medications, she is finally out in the real world.
She joins a new course, a new college and makes new friends. She hopes to live a new life. But, the past always has a way of coming back. A past boyfriend shows up making things worse. A book in her college library sends her into a spiral of dark thoughts.
She is once again in a struggle between her present and her past. She is trapped in her own head, unable to escape free.
Will Ankita survive the ordeal a second time around?
Also, read: When Love Came Calling by Preeti Shenoy Book Review
---
"Old memories have a way of resurfacing when you least expect them to. They clutch your heart, dredging up emotions you thought you had killed."
–  Preeti Shenoy, Wake up, Life is calling.
---
"Wake up, life is calling" is a sequel to "Life is what you make it" by Preeti Shenoy. I have not read the first book but the second book fairly covers what happened in the first one.
To put it in plain words, I liked this book. I loved the language flow. I loved the way the story weaves through the course of this book.
I kept forgetting that the story takes place in 1993. I was always wondering why Ankita never had a phone with her and realization dawned on me only later on.
Even though Ankita is far ahead of the NHMI days, she still gets scared to show even a minute emotion, scared of being under scrutiny by her parents.
Every little normal emotion gets scrutinized and heavily dissected if a person had mental issues in the past. That fear was very well portrayed by the author.
Little failures seem huge for Ankita when she is trapped by negative thoughts.
This book shows that healing is never a straight-line process. There comes the ups and downs and until the mind is in complete control of us, the struggle continues.
---
"A thin line separates creativity from insanity. I was tiptoeing that line every single day, in constant fear of whether my actions would be considered normal or abnormal."
– Preeti Shenoy, Wake up, Life is calling.
---
Thoughts on characters:
I loved Parul at the beginning but as a friend, she disappointed me towards the end of the book. She looked like someone who had it all. She seemed to be kind and understanding but she never really was there when Ankita needed her the most.
Janki however was kind of the filmzy type goofy friend. We never really know what happened between Ankita and Janki after the college reopened.
Vaibhav was a bit irritating at the beginning but just like Ankita, the character grew on me. I was even hoping for a happy ending between the two.
Mrs. Hayden's character is the star of the plot. The character was subtle through most of the book but then soared up at much needed period.
The parents of Ankita – their characters were very well written. The panic, the affection, the fierce protectiveness all seemed realistic.
---
"Discovering an old book you once read is like meeting an old friend after a long time."
– Preeti Shenoy, Wake up, Life is calling.
---
Thoughts summed up:
It is quite sad to think there are people who are scared of telling even their close ones what they really feel or go through.
There is a constant fear of being judged, being outcaste, being called names. Only when we show our entire support as friends/ family, they would be confident enough to seek help if necessary.
Mental health has always been a topic of "walking on eggshells". It is most often brushed under the carpet.
But, thankfully, the outlook on mental health/ mental wellness has recently seen some good changes with many youngsters raising awareness.
Expecting previous generations to understand the weight of mental issues is quite a lot to ask from them. They are from a different time period. It is hard for them to understand but they won't sit idle when they watch their loved one struggle.
This book reminded me of a quote I saw on the internet. "So many people from your past know a version of you that no longer exists". This is a simple quote but quite scary if we think about it.
We must be in control of my mind and not the other way around. I would rate this book 4 on 5. This is my honest and unbiased review.
Book name: Wake up, Life is calling
Author: Preeti Shenoy
Get your copy here: Wake up, Life is Calling