The Notebook by Nicholas Sparks.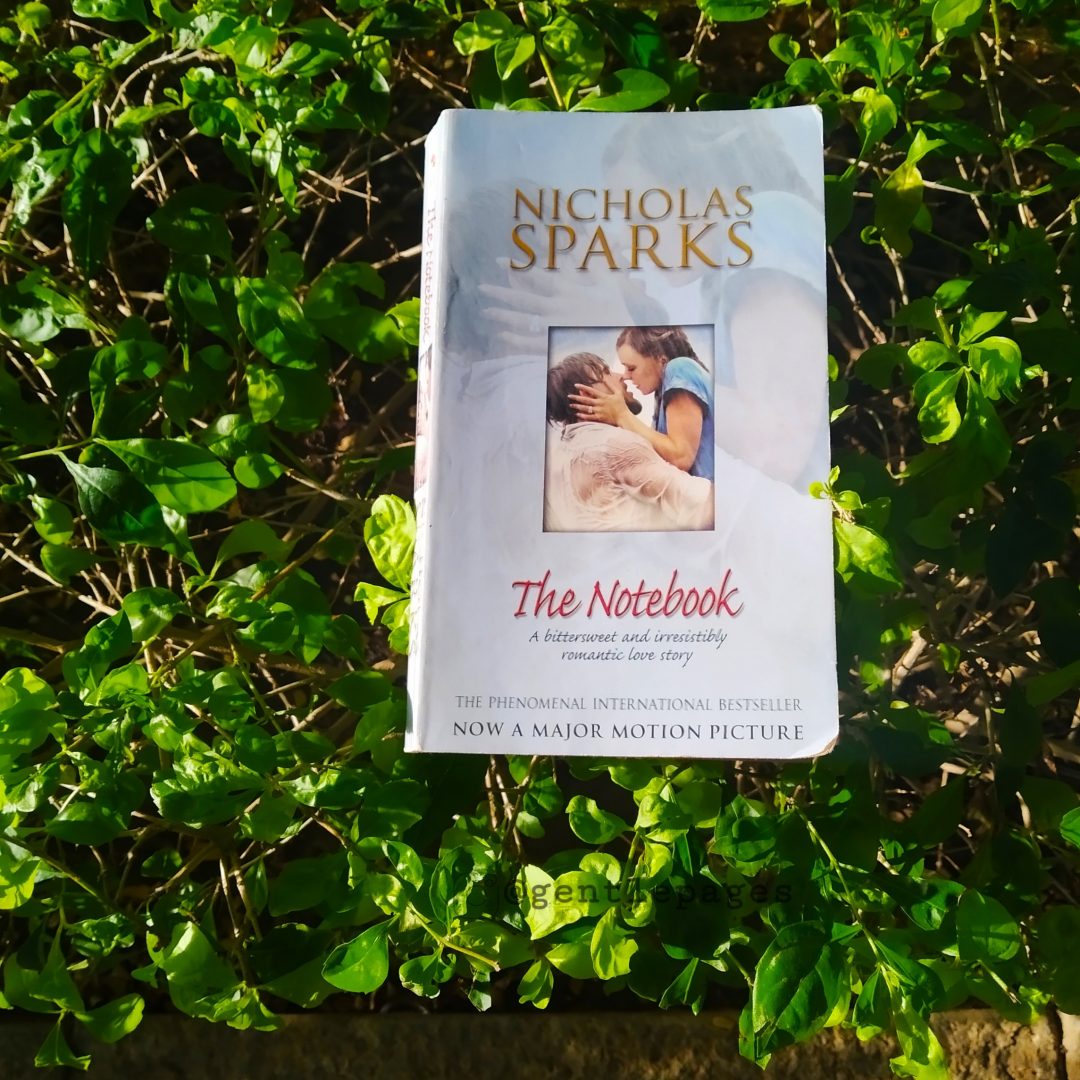 I picked The Notebook by Nicholas Sparks after reading so many mixed reviews. I'm so glad I chose to read this one. A love story like none other. A love story that stands the test of time. The Notebook had me in tears by the end. 
The Notebook begins with an Eighty year old man reciting a heart touching story about Noah Calhoun and Allie Nelson, hoping for a miracle to occur. 
It was the year 1946, and Noah had just returned from the war. He spent his time restoring an old plantation house, reading poetry and reminiscing about a girl from his past. It had been fourteen long years but the summer he spent with her was engraved on his heart. 
Allie Nelson is engaged to Lon Hammond, a successful lawyer and a gentleman. Lon belonged from a good family and had great accomplishments, which were the only considerations for marriage. He was good to her yet Allie felt a void in their relationship. Allie longed for the love she received fourteen summers back.
She comes across something unbelievable on the newspaper. With her wedding preparations on the swing, Allie Nelson takes a brash decision and drives to New Bern. Allie stands once again in front of Noah after fourteen years. Will this meeting rekindle the love they shared once again? 
Would she choose to stay with Noah or go back to Lon? Who is the man reciting this story to ? What is the miracle he is hoping for?
The Notebook is an engaging and a moving tale that will answer all these questions as the story progresses. Noah and Allie's reunion enfold into beautiful and a heart touching story.
"I am nothing special, of this I am sure. I am a common man with common thoughts and I've led a common life. There are no monuments dedicated to me and my name will soon be forgotten, but I've loved another with all my heart and soul, and to me, this has always been enough.."  – Nicholas Sparks 
The Notebook is a classic by Nicholas Sparks, and it's the author's Debut novel. I would have loved to know more about the summer Noah and Allie spent together. Initially, I found it too slow. I was not able to read it in one or two sittings.
The Notebook portrays the beautiful truth about first love
I am easily drawn to books that has letters and poems in between. In today's world, writing a letter is a lost art.
The Notebook has quite a few letters sent by Noah, and every letter has an emotion attached to it. I believe the impact stays longer when said through a letter. Allie's passion for painting was described really well.
"You can't live your life for other people. You've got to do what's right for you, even if it hurts some people you love." – Nicholas Sparks
The characterisation is amazing. Noah Calhoun is the perfect book boyfriend. He is everything a girl can wish for. Noah Calhoun's unconditional effort towards the latter part of the story is too good to be realistic. The description is detailed and nice. Allie Nelson is a strong woman and her character just gets better as the story progresses.
This is my second book by Nicholas Sparks, and I enjoyed reading this one. We can take a beautiful message from this, True Love is powerful and can stand strong against all odds. Everyone deserves the kind of love Noah and Allie share for each other. It's too pure. Nicholas Sparks based the Notebook on a real couple, which makes it even better.
"We fell in love, despite our differences, and once we did, something rare and beautiful was created. For me, love like that has only happened once, and that's why every minute we spent together has been seared in my memory. I'll never forget a single moment of it." – Nicholas Sparks 
The Notebook was later adapted into a film in the year 2004 starring Ryan Gosling and Rachel McAdams. I would recommend The Notebook by Nicholas Sparks to all romance lovers. I would rate the Notebook by Nicholas Sparks a four on five.
About the author –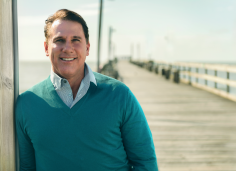 Nicholas Charles Sparks is an American novelist, screenwriter, and philanthropist. He has published twenty one novels and two non-fiction books, all of which have been New York Times bestsellers, with over 115 million copies sold worldwide in more than 50 languages.