---
The Rhythm of Remembrance
Samir Satam
Book Review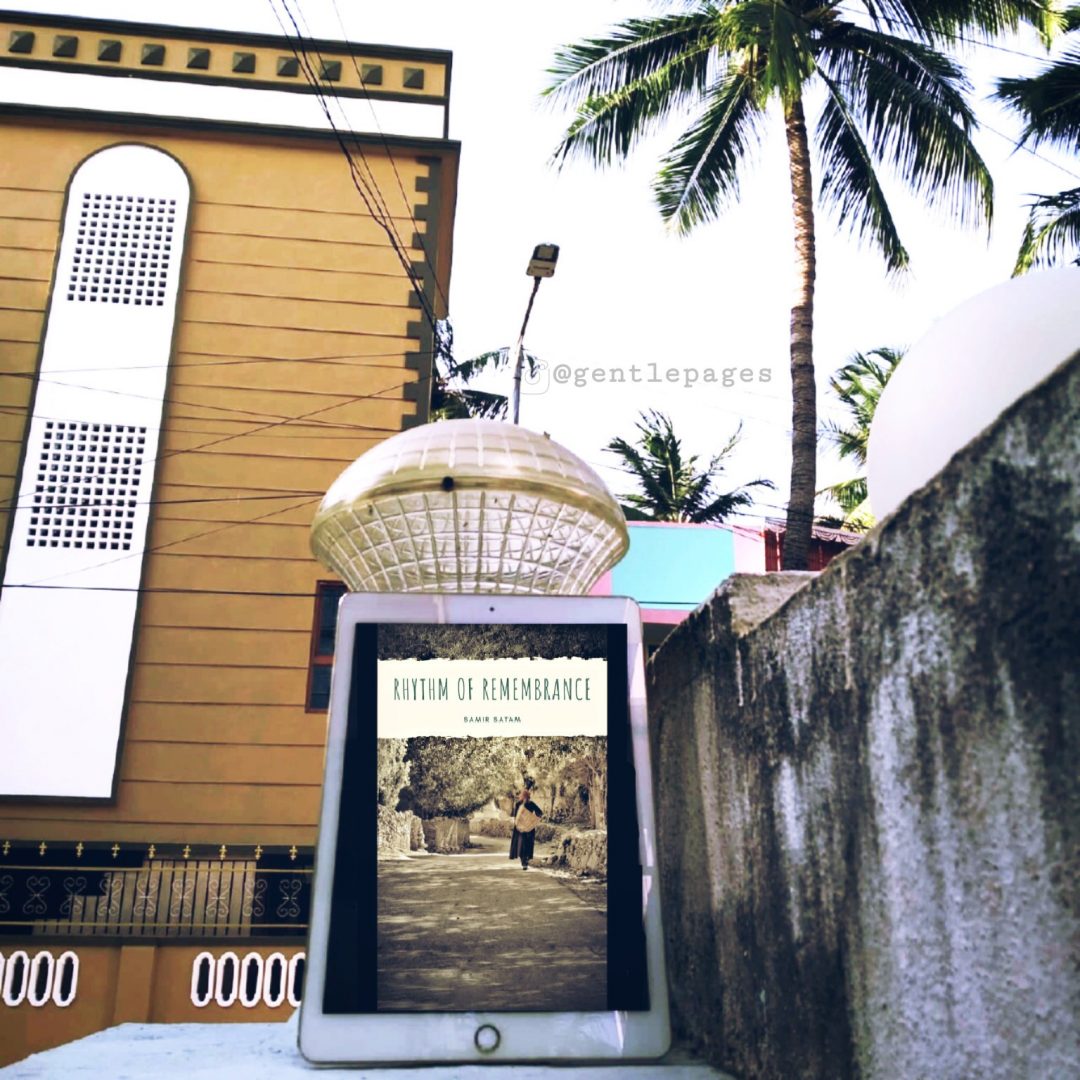 The Rhythm of remembrance is an anthology of 75 poems by Samir Satam.
This was the first time that I read Samir Satam's work.
To my surprise, I quite enjoyed the book. The poet clearly looks back at memories and paints a beautiful picture with words. He reminisces about different phases of his life.
---
I am an inconvenience,

that lives in shadows of your love…

…not for me, but for another

and sticks around like a thorn,

hoping you will see me,

hoping…

…you will actually see me,

and feel the tatters of my quivering heart,

but you are too busy to sense all that,

you are too busy…

…in finding ways to see him,

around an inconvenience…

…that I am.
– Samir Satam, The Rhythm of Remembrance.
---
While I enjoyed a lot of poems in this book, I couldn't connect with a few. It took me some time to fall in line with the poet's view.
The book cover fits perfectly with the title.
There were some beautiful pictures accompanying the poems and they fit perfectly. The poet's pen skill was bold and the language was very commendable.
---
the sky knows our secrets

of sly kisses we stole

from an unrelenting life

the sky knows our secrets

of forbidden desires we chased

under cloaks of normal lives

the sky knows our secrets

of broken people we left behind

to go back to our lives of conformity

the sky knows too many secrets

so, I hardly look up to meet its eyes

i fear, it may hold a mirror someday!
– Samir Satam, The Rhythm of Remembrance.
---
This poem struck me hard. To think from this perspective is unimaginable and it impressed me.
The poet's use of metaphors really struck a chord with me. The thought process or the usage of words at certain places had me in awe.
The poet looks back at snippets of his life – a severed love, the betrayal, and the hope that he clanged to.
---
the desert has its own ways

of drying your life into coarse sand,

by the time you have accepted

a slow, parched death,

it shows you an oasis,

and you run…

you run till your heart hurts with desire,

only to drown in your own illusions,

like Love, the Desert too

kills you with daydreams.
– Samir Satam, The Rhythm of Remembrance.
---
I had to save the best for the last. This is my favorite poem off the entire book. When I read this poem, I was dumbfounded. I was very impressed with the poet's use of the connection between a desert and love.
When I was reading the kindle version of this book, I bookmarked the poems that I really loved. I thought I would have a mere of ten poems bookmarked at the end but I had bookmarked around half of the book.
Of course, I cannot post half of the book here, so I limited to the top three of my favorites from this book.
I feel like it is not that easy to write a poem and the poet here has done a really good job at it. This was a good read and I would recommend this book to poetry lovers.
I would rate this book 4 on 5 stars.
This is my honest and unbiased review of the book, "The Rhythm of Remembrance"
About the poet:
Samir Satam is a poet, photographer, writer, translator, and an IT professional. His free-verse poems have received wide acclaim in poetry circles for the intensity of his writing.
Samir Satam has written two other poetry books – The Camphor of Night (2019), Postcards from Memory (2014).