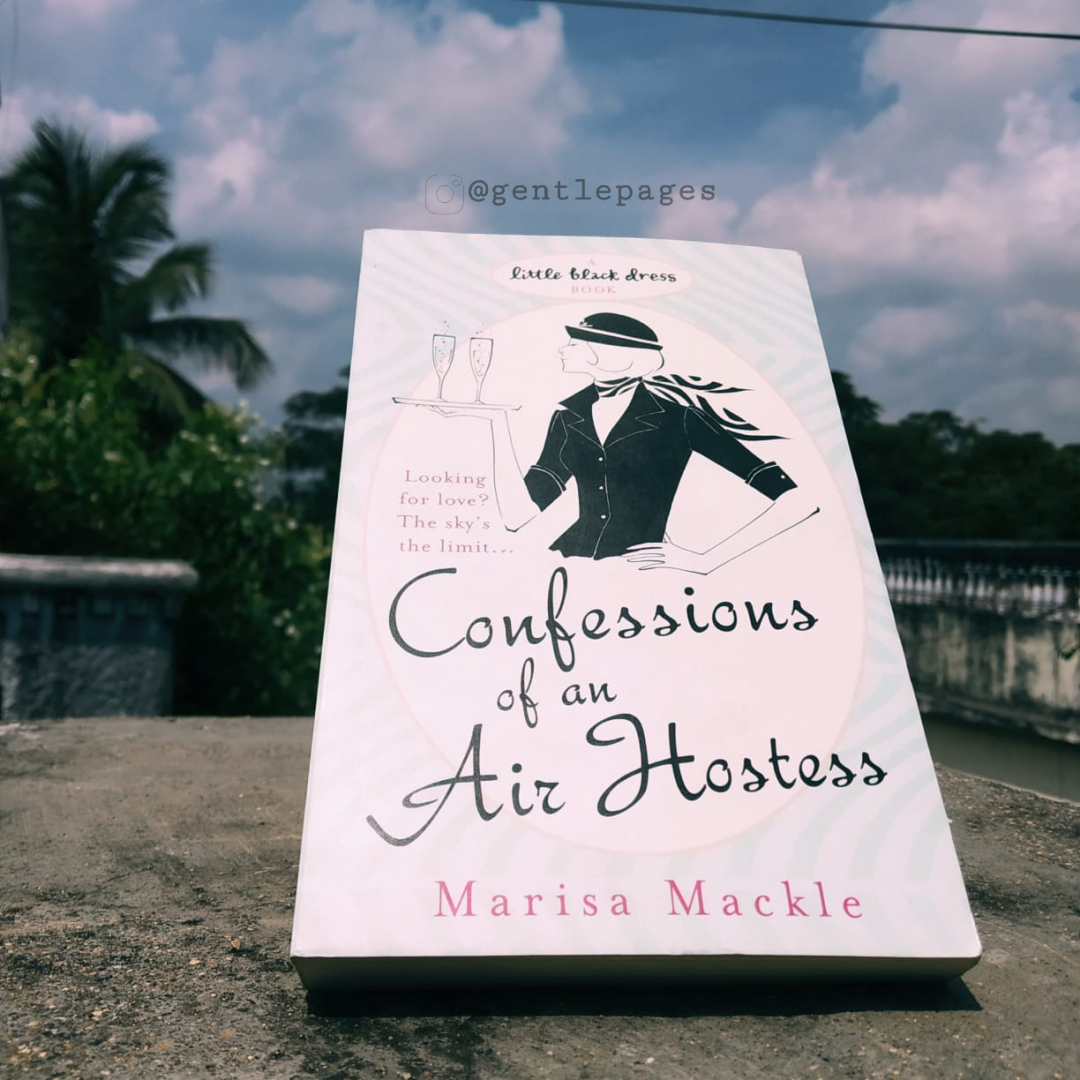 The book 'Confessions of an Air hostess' takes off with a fuming air hostess faking a smile and attending the passengers. Annie just got dumped by Nial, over text and he ran away with a thousand pounds of her Money.
Not realising her microphone isn't turned off, Grief-stricken Annie rants about her broken relationship to Cathy, her co Air Hostess. A bit of swearing in her rant got herself suspended for a week by Sylvie as a passenger placed a complaint. Nothing is as dreadful as dealing with Sylvie Savage, Senior crew member.
Making her bad situation worse, she gets hit by a vehicle. She bruises and breaks her favourite Jimmy Choo Heels. A handsome middle-aged man, who almost killed her was kind enough to take her to the hospital and even left her some money. 
To get over her three-month-old relationship, she goes on a holiday in search of peace. Drama is what Annie finds. She bumps into Danny, a super hot pilot who happens to work in the same airline as hers. He sticks with Annie like a leech and Annie doesn't want to stop Hot Danny. 
Danny is drop-dead gorgeous and a mess. Meanwhile, the man who almost killed her, Oliver Kane, had presented her a pair of Jimmy Choo heels to her home. Annie parties with Danny and his friends in his friend's yacht. She finds a picture of Oliver and his wife, it's his yacht. 
Just when Annie thinks her holiday fling might mean something more, she learns a few details about him. Danny comes hand in hand with trouble. Annie then bumps into Oliver Kane on her flight. He seems to show interest in Annie too. 
Annie considers it unacceptable for a married man to flirt other women. Although Oliver Kane seems too hot to resist. Annie encounters with a drunk passenger creating nuisance in the flight. She receives sweet romantic notes from a secret stranger. At least that's what she assumes.
Annie's profession puts her in risky situations. With Nial leaving, her choices are narrowed down to Danny who smells of trouble and Oliver, a married gentleman.
Will Annie find the right guy for her? What does the mystery stranger want from her?
Confessions of an air hostess by Marisa Mackle is a chick-lit romance published back in 2007. I got this book at the booksbyweight sale, the title and the blurb made me pick this one. I wanted to like this but NO. I didn't enjoy reading this one. The blurb hyped the book very much. As a reader, there is more to a book than just humour. 
Annie confesses 21 rules from her life. She shares insights of her job.  It isn't all as glamorous as it looks. Confessions of an Air Hostess revolves around Heartbreaks, Love an Humour.
Few Rules I liked –
1) Smile and the world smiles with you, scowl and passengers will make your life hell.
2) Keep your opinions to yourself
3) Forgive, forget but tell him to flip off.
Why I Disliked about Confessions of an Air Hostess – 
Confessions of an Air Hostess is a fun to read but a plotless story. This book is engaging and funny but I found it highly unrealistic and disliked the protagonist. Annie is a whiny person, who complains about every possible thing. 
She is not true to anyone. She considers Edel, her roommate, as her close friend but filters information even to her. She judges everyone and hates to be judged. Also highly unrealistic coincidences.
Annie is a middle child, she loved her elder sister, Emily, for being a caring person and Emily always helped her get through difficult phases of her life. Annie did not show a tad bit interest in her younger sister's life. 
What I liked about Confessions of an Air Hostess – 
The book is engaging throughout. It was humorous, I will give the book that. The good and the bad sides of that profession was described. The language is good. Every chapter opens with a Rule. We travel for a short period of time in Annie life.
I loved the bond Annie had with her elder sister but it's sad she didn't share the same with her younger sister. The cover is super cute. 
Things started heating up in the last 2 chapters. She handled the situations well. She did get a happy ending. 
As they promised in the blurb, This book changed the way I will look at a flight attendant. 
Verdict –
I would give a 2 on 5 stars for Confessions of an Air Hostess by Marisa Mackle. Pick this one if you want to read a super light humorous chick lit romance.
TITLE – Confessions of an Air Hostess.
AUTHOR  Marisa Mackle.
PUBLISHER – Little Black Dress, 2007.
GENRE – Fiction.