The Unhoneymooners
Christina Lauren
Book Review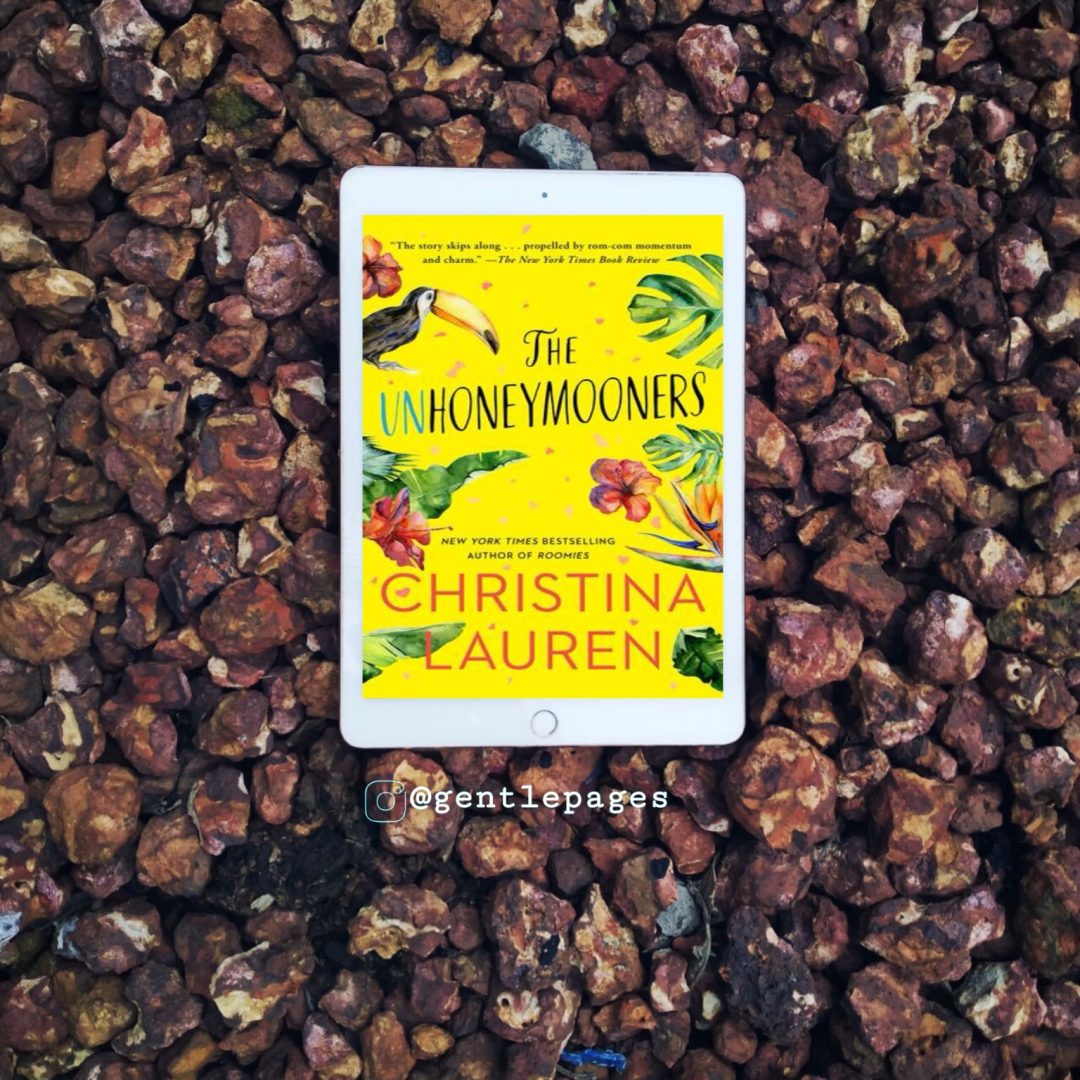 Olivia Torres is used to being the unlucky twin all her life. Her twin, Ami, however had always had the best of the best happen to her. She always won contests and even managed to finance her entire wedding by winning a string of contests.
When the entire wedding party gets food poisoning, the only people who aren't affected are Olivia and her arch nemesis, Ethan. Ami wants Olivia to go on their fully funded honeymoon. With a free honeymoon up for grabs, Ethan decides to make use of it. With Ethan showing sudden interest in the trip, Olivia is now determined to go too.
Having to now fake as a couple on their fake honeymoon, the two seem to get closer and closer as the days progress. Olivia now thinks Ethan isn't as bad as she thought.
Things unfold as secrets are spilt. With new revelations out in open, how will Olivia find her way out of this mess?
Overall Thoughts:
The unhoneymooners by Christina Lauren is a quick read. With the title and the blurb, I thought the book to be of a rom-com genre but the story unfolds into something more than that.
I had seen this book on my recommendations for a long time and I had added it in my to-be-read list.
I really loved – LOVED the family bonding that's going on in this story. The way a family stands beside you through tough times is portrayed beautifully here.
I loved the comedy dynamic between the cousins and it felt so relatable.
To be honest, I didn't know where the story is going halfway through the book. It easily could have gone downhill because the story had already reached its peak, but boy, was I wrong.
I loved the second half of the book. I started rooting for Olivia. The way she endured pain was so pitiful.
Even though Olivia is the main character here, Ami shined at the most important part of the book and I felt so proud of that character.
Ami goes through a significant character development towards the end of the book.
When the protagonist (Olivia) happens to be in a difficult position with the two important people in her life, it made me wonder how she was going to handle the pain and how she was going to resolve it.
The last few chapters of the book were my favourite. The plot moved up a notch and it really saved the book from being a plain same old love story.
Also read :   Remember me
Thoughts on characters:
Let us start off with the protagonist of the story – Olivia Torres. Olivia is the type of woman who always looks out for her twin. Even though luck doesn't favor her a lot, she tries not to take that too seriously. She is confident about her body and happy about her curves. I loved that about her. Yes self-love.
Next off – Ethan. To be honest, he did seem annoying during the first few chapters and just like how it seemed to Olivia, that impression gradually changed.
Ami – She had an amazing character development in the story. She became a confident woman at the end.
Diego – This character made me laugh so much. He is the twins' cousin. I loved the simple yet funny texts exchanged between him and Olivia.
Overall, this book was a good read. It could easily be read in a single sitting. I would rate this book a 3 on 5. This is my honest and unbiased review.
Book Name: The Unhoneymooners
Author: Christina Lauren
Genre: Humour, Romance novel, Humorous Fiction, Contemporary romance
Originally Published: 14th May 2019
Buy here: https://www.amazon.in/Unhoneymooners-Christina-Lauren/dp/1501128035