Stalker
Lars Kepler
Book Review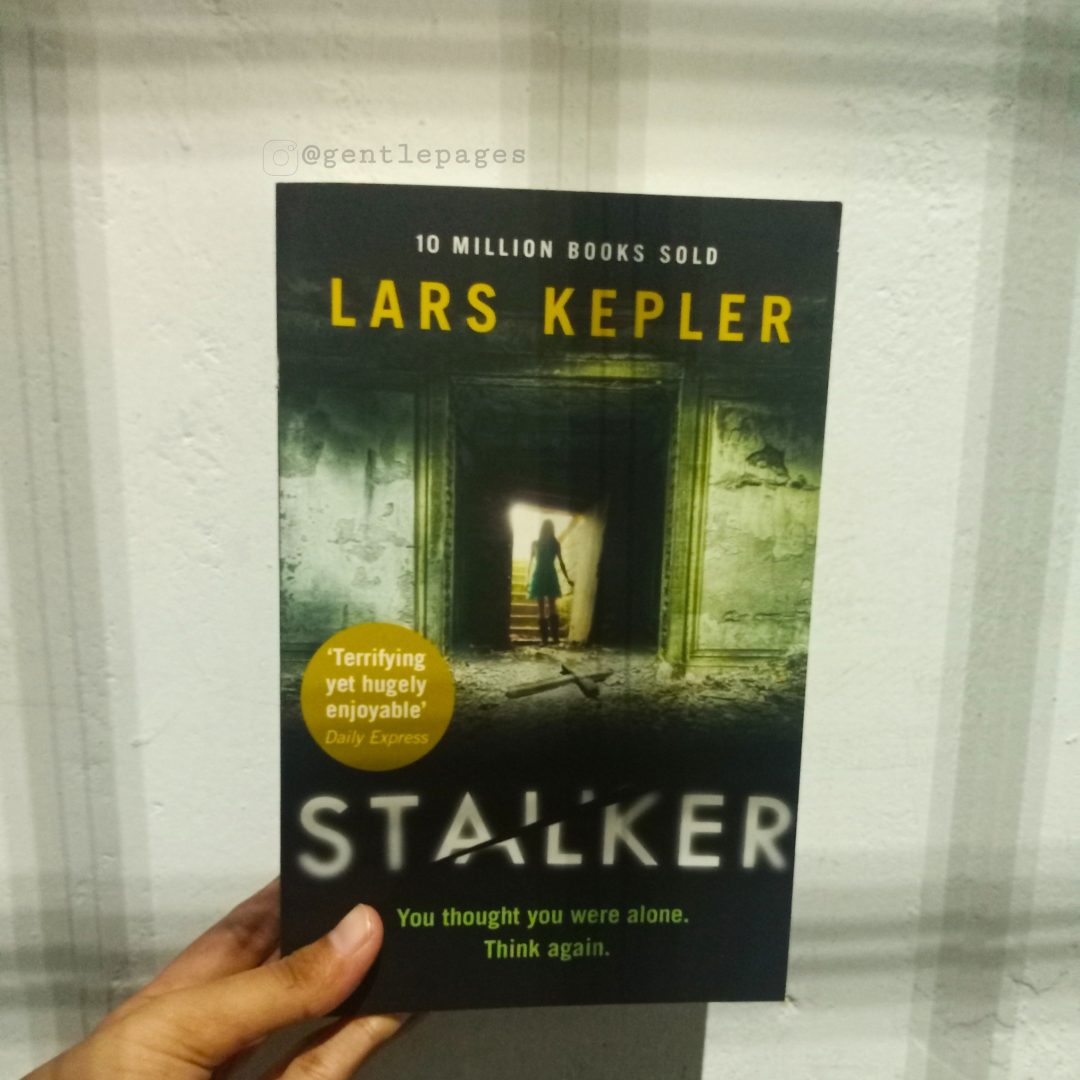 Stockholm's National Crime Investigation Department receive a video clip of a woman in her own home, completely unaware of being filmed. The police don't take it seriously until she is found murdered.
When the next video arrives, Detective Margot Silverman frantically attempts to identify the victim. But it is too late as the victim is already dead.
Stockholm is in the grip of terror. Someone is stalking these women and sends the police a video clip as a mockery before killing the victims in a gruesome way.
Who is the stalker's next target?
---
"An ordinary home, an ordinary woman, all those good years – then a visitor from hell for a few short minutes."
– Lars Kepler, Stalker.
---
It has been so long since I read a book worthy of a 5 star rating. The book is 585 pages long and honestly I can't even complain about it. Each page was a necessary one.
There are instances where a character tries to put pieces together to figure out the identity of the stalker and I was in awe of every minute detailing.
I got goosebumps every time the stalker was about to kill the next victim. The sheer terror, the panic, and just the thought of a killer in your house is enough for a reader to get hooked on to this book.
There was multiple times where I was caught between wanting to turn the page to read on and to just close the book and hide.
What is scary about this book is the fact that all this doesn't seem unreal. It is something that can actually happen and that, right there is absolutely terrifying.
I think the book wouldn't have been this great if the stalker's identity was revealed in just 350 pages. The story took its own time to unfold.
We, the readers were also in the dark, not knowing the identity or the motive of the stalker. So, when the investigation team pulled out every single evidence they had, it really felt like we were also trying to solve this case with them, but in a much safer place though.
---
"When everything is at its darkest, it can only get brighter, he usually says"
– Lars Kepler, Stalker.
---
I don't have anything negative to say about this book. The one thing I would mention is that there were many lead-ons that were just dead ends. But it is just me being a nit-picker that I am.
There are many characters in the book. So, I had a hard yet fun time figuring out who the Stalker is. Each character had a complexity of its own. There were shades underlying in each character which made the story even more interesting.
---
"The smell of earth around him is pervasive, as if he was already lying on his grave"
– Lars Kepler, Stalker.
---
Let us talk about the identity of the stalker.
With books like these, the identity of the stalker should be someone whom we have been introduced to but never even guessed in the first place. That is like the basic rule.
With that in mind, I doubted almost every single innocent character.
In the end, however, the identity of the stalker was a bombshell. I felt the author fooled me well because it was something I never expected.
Suddenly everything made sense.
I'm sure that those who have read this book had a hard time sleeping for a few days. Just the very thought of being stalked when you're completely unaware is so scary and creepy.
I would say that I have become a bit paranoid of my surroundings after this book. Because, you never know. We cannot be aware of our surroundings all the time.
I rate this book 5 on 5 stars. This is my honest review.
About Lars Kepler:
Lars Kepler is the pseudonym of husband and wife team, authors of the Joona Linna series.
Get your copy here: Stalker by Lars Kepler