Verity
Book Review
Colleen Hoover
Lowen Ashleigh is a struggling writer when she gets a once in a lifetime opportunity. She gets hired by Jeremy Crawford, husband of the bestselling author, Verity Crawford, who had got injured in a car accident. Lowen is now required to work as a co-author and complete the remaining books in a successful series.
She arrives at the Crawford's residence to go through years and years worth of notes and documents in Verity's office to frame the plotline for the remaining books. During one such routine, she discovers an autobiography well hidden among other materials. Overtaken by curiosity, Lowen begins reading it and discovers bone-chilling secrets and confessions from Verity.
Lowen decides to keep the manuscript and its content a secret from Jeremy, who was already a grieving father and a husband.When things start escalating between Jeremy and Lowen, Lowen notices odd things that make her question the severity of Verity's injury.
There is more truth than what meets the eye. Will Lowen tell Jeremy about the manuscript?
This is probably one of the better books from Colleen Hoover. Having read four of her works, this genre was a pleasant surprise. This book is dark, twisted and full of suspense. It is written cleverly, keeping the readers engrossed.
From page one, there is this constant feeling of unsettling that only grows bigger and bigger as the plot unfolds. Hoover has created a plot of illusion making it harder for the reader to separate reality from illusion.
The framework of the plot feels like a trap. You get lured in by these exciting details of a person's family dynamics and bam before you know, you are caught in the trap that the author has perfectly laid out.
Colleen Hoover has done a brilliant job with the narration. We go through confusion and unease just like Lowen. There were many moments where I closed the book as it became too creepy to handle.
The twists are haunting and it kept me up at night. This is one of the rarest occasions where we don't align our interests with the protagonist. We see her make questionable decisions that go against our morals, but stick around to see how it turns out.
Verity's autobiography manuscript left me speechless, disturbed and mind-fu*ked. I cannot even fathom how Hoover was able to articulate such monstrous thoughts without feeling unsettled.
You can also read the review of: November 9 – A mediocre read
This book can be read more than once and you would still feel the same intensity as the first read.
In the end, no one can downright say if they like Lowen, Verity or even Jeremy.
When the book cover made sense, it made me stunned at the sheer brilliance of the art.It somehow made the entire plot even more creepier.
If this book was made into a movie, then Blake Lively would make the perfect cast for Verity.
I rate this book a 4/5.
You can get your copy of the book here: https://www.amazon.in/Verity-thriller-that-capture-heart/dp/1408726602/ref=sr_1_1?crid=1KO8KDW0P14XM&keywords=verity&qid=1685028514&sprefix=verit%2Caps%2C664&sr=8-1
Spoiler Alert !!!!!!
There is a lingering question that every reader would get after completing this book, that is if you're team Letter or team manuscript.
I am team Manuscript. I completely and whole-heartedly believe Verity is an evil person and that the letter was just another manipulation. There are several instances that backup this theory.
About the author: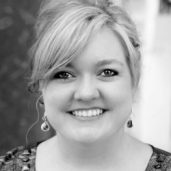 Colleen Hoover is the #1 New York Times Best-Selling author. The 2016 novel It Ends with Us stands out as her most well-known to date. It gained attention in recent years from the book community in TikTok. As of October 2022, Hoover has sold more than 20 million books.