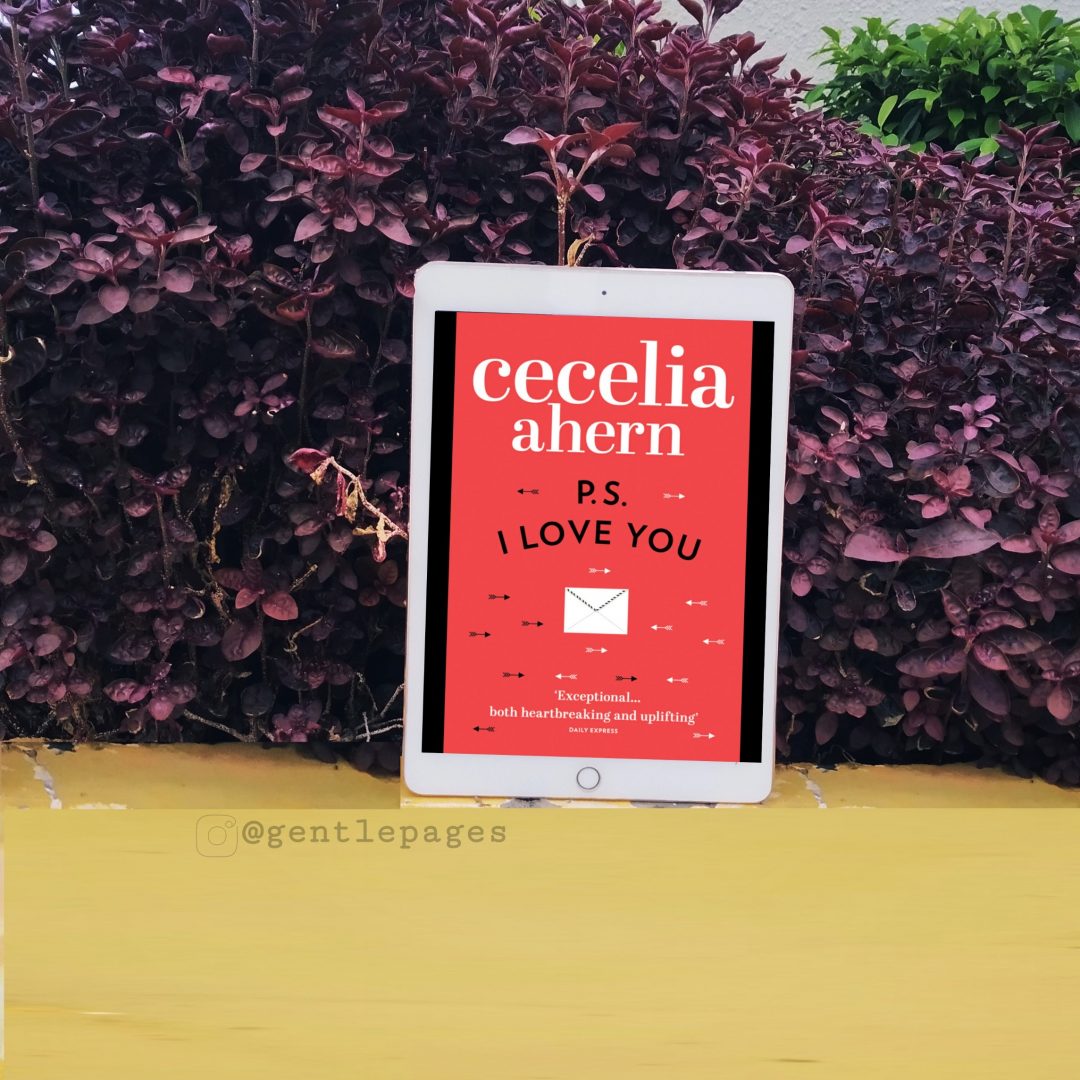 P.S. I love you book review –
Holly Kennedy and Gerry were high school sweethearts, Gerry was her soulmate, and eventually they got happily married. Their marriage was full of ups and downs, a lot of fights but they used to immediately patch up after it. Life is never perfect and easy. A huge tragedy falls upon Holly. Gerry was diagnosed with a brain tumour, and he was counting his last months. After three months he passed away.
Holly was devastated. She was broken, and she isolated herself from everyone until her thirtieth birthday, until the day her mother calls to tell there is a package left behind for Holly. The package had 10 love letters left behind by Gerry with an instruction to open one letter a month. Gerry was the only person who could motivate her despite her loss.
The title of the book was a salutation in each of his letters. Every letter had a new adventure for Holly, and soon he helped her to laugh, cry, dance, sing and, most importantly, love. He made her come out of the shell, come out from the grief and look ahead of her life and see what was coming for her. Gerry made sure he was there in her difficult times, even in his afterlife. It is about how Holly rediscovers her life after the traumatic tragedy.
"Their plan had been very simple: to stay together for the rest of their lives. " 
― Cecelia Ahern, P.S. I Love you. 
P.S. I love you is an absolute masterpiece. In my opinion, there are no cons for this book, but I would say the first half of the book was a little slow, and later became fast-paced. It also made widowhood look neat and tidy, whereas in reality it is not so.  P.S.I love you, it is an emotional roller coaster. Cecelia Ahern has written heart-touching lines. This book is very captivating and bittersweet.
There were many other characters other than Gerry and Holly. Ciara, Holly's rebellious younger sister. Daniel whom she meets in the club and he tries to propose to her. Her close-knit family members and friends try to cheer her up and recover from the loss she suffered. It would take a lifetime to forget someone like Gerry, but he helped her. Gerry helped her to accept and live with the fact that he is no more.
Life is all about making memories and, most importantly, living. It is a heart-wrenching story, yet we cannot stop reading it. Everyone deserves such a true, simple, deep love. There was a right proportion of humour, love, and grief. Every reader would have tears in their eyes while reading this book. The words chosen by the author are very powerful. P.S. I love you is a beautiful story of love, loss and life after loss.
A quote from the the book 
"Shoot for the moon, even if you fail, you'll land among the stars" 
― Cecelia Ahern, P.S. I Love you. 
About the author:
Cecelia ahern is an irish novelist born in dublin. She made her first  debut book release P.S. I love you in the year 2004.Cecelia ahern had brilliantly written such a beautiful story by just imagining from a situation. It is a must read for romance and fiction lovers. Due to the resulting success of the book, it was later adapted into a film.
Tittle – P.S I love you.
Author– Cecelia-Ahern 
Originally published– 2004
Publisher – Gale
Genre– Romance
Page count– 470
Location– Ireland