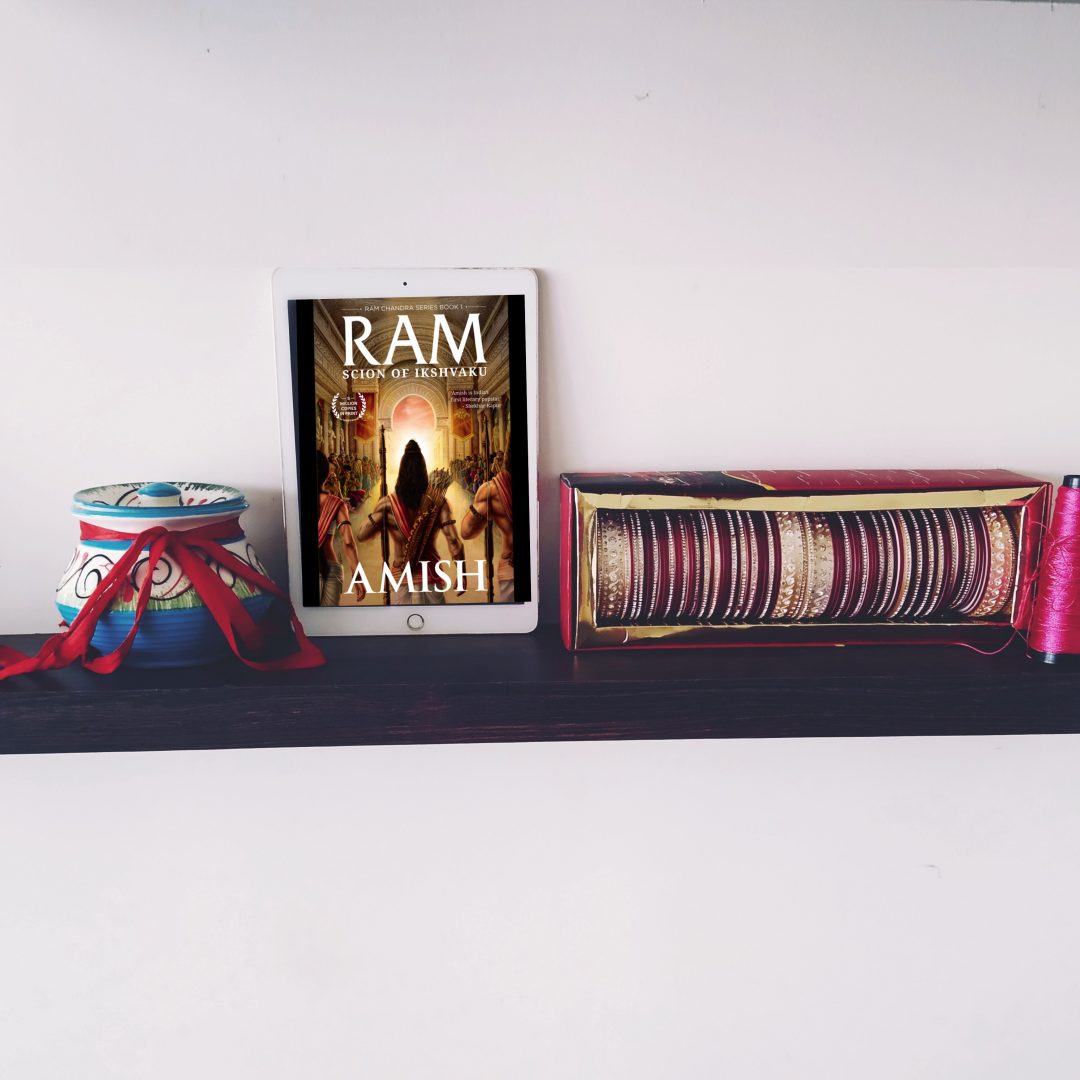 Scion of ikshvaku is the first book in the Ram Chandra series by Amish. This is an adaptation of Indian mythology with a twist of author's imagination. The eldest prince of Ayodhya, Ram, is blamed for his father's defeat against the demon King Raavan. This book follows the life of Ram from the age of 6 till the part where Raavan kidnaps Sita. The events leading up to the kidnapping of Sita are vividly portrayed.
First of all the portrayal of each character is very impressive. Each character was given an importance. The relationship between the brothers was very pure and it was shown in the most elegant manner. The way Lakshman protects his brother at all cost makes the reader a bit emotional over the sibling love. This book certainly has a different point of view from the original mythology. In this book, Sita is seen as a warrior unlike the real myth. Somehow this story seemed to be able to connect with this generation. While Ram is being an idealistic person which is not suitable in this world at this point of time, Sita seems to be more practical. The political views of Ram and Sita in their conversations makes the readers aware of different perspectives of the characters. This book had a lot of political views that were subtle yet loud. I loved the fact that the author seemed to justify each action by a character that was questioned in myth. I also loved how a person's way of thinking changes after this book. The lessons Ram learnt from his guru Vashishta is something that would make even the readers think about.
I liked it when the important characters and their roles were mentioned in the beginning of the book so as to give the readers a head start.
"I guess what I'm trying to say is that I want a woman who is better than I am; a woman who will compel me to bow my head in admiration."
-Amish, Scion of Ikshvaku (Ram Chandra series #1)
Having known the myth already, I was not a huge fan of Ram. But when I was midway through the book, I already liked Ram. Each of his actions were justified by the author and that's how a reader's opinion change. That's the skill of an author to make the readers like or dislike a character. Amish did an amazing job in that.
"Even honourable men sometimes prove to be terrible leaders. Conversely, men of questionable character can occasionally be exactly what a nation requires."
-Amish, Scion of Ikshvaku (Ram Chandra series #1)
The villain of the story, Raavan is portrayed as this gigantic merciless demon. But here and there, there were few justifications of Raavan's actions. It created a wholesome feeling having to know the good and bad of each character. Raavan is not entirely evil and Ram is not entirely good. Amish made sure that the readers liked each character.
"If karma is giving you a negative signal repeatedly, then it is not testing you, it is trying to teach you."
Amish, Scion of Ikshvaku (Ram Chandra series #1)
Though this book seems to end abruptly with Sita's kidnapping, there is a twist at the end, that most wouldn't even realise. The twist is for the beginning of the second book in the series.
Ram Chandra series is the second series by Amish. His first series, Shiva Trilogy gained him a lot of recognition from critics and a lot of appreciation by the young adults.
After the success of his debut book, Amish left his fourteen year old career in financial services to pursue writing. He is passionate about history, mythology and philosophy.
TITLE: Scion Of Ikshvaku
AUTHOR: Amish
PUBLISHED: 2015
GENRE: Mythology/ Fantasy Re-imagination