That Night Under The Stars
Alka Dimri Saklani
Book Review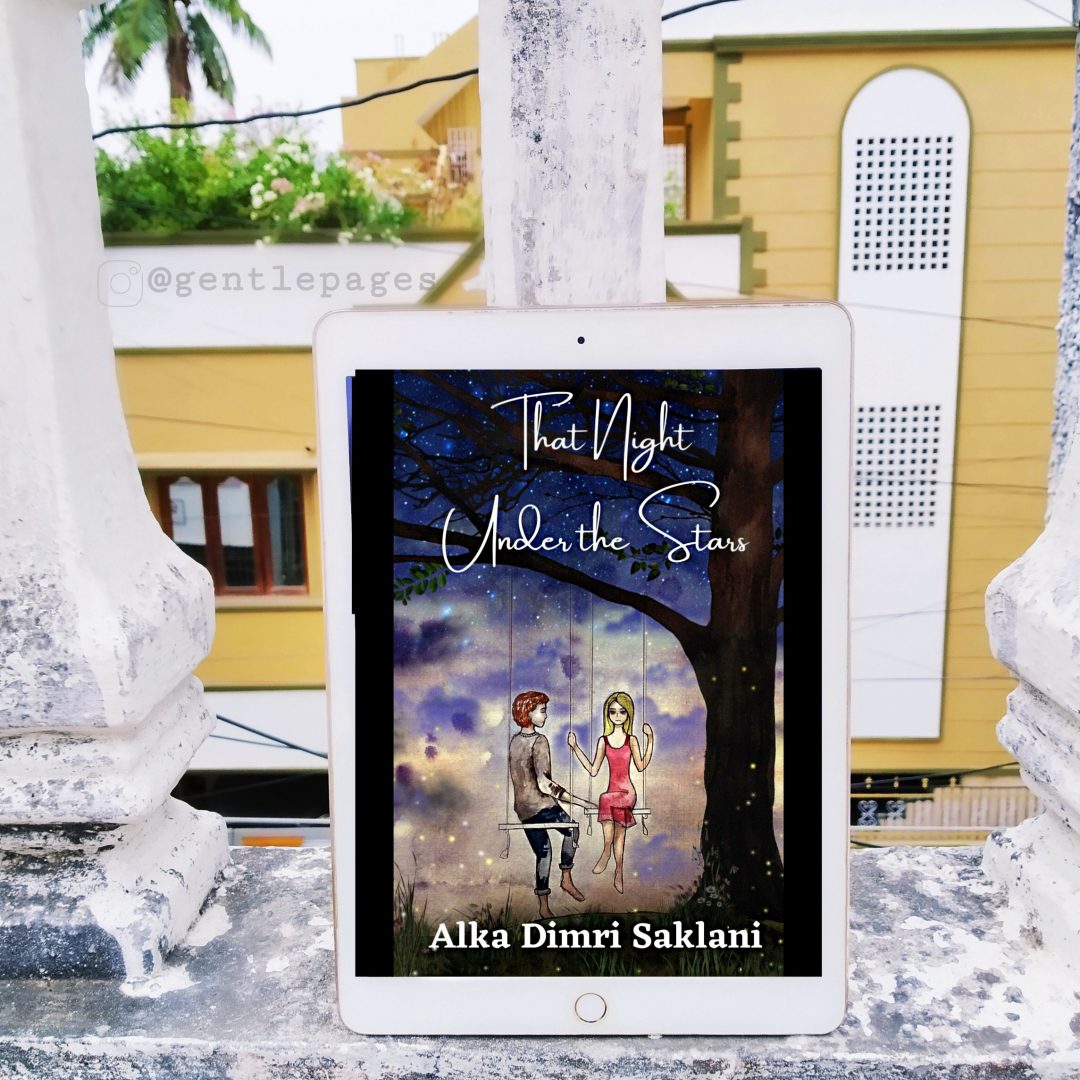 "Sometimes we walk out of our past, but our past still rules our thinking, our actions and our decisions. In a quest to run away from the pain, we run away from life and its joys too, because they all are intermingled"
– Alka Dimri Saklani, That night under the stars.
---
Shaurya Oberoi is the estranged husband of Tanvi Sinha's client, Arya. When Tanvi decided to fight for Arya's marriage, she never thought things would go south. She started hating on Shaurya even before she met him. But a series of events changed that perspective. She found him attractive and now she was in danger of falling for a man whose marriage she was supposed to save.
How is Tanvi going to come out of this mess? Is she going to save her case or follow her heart?
"If I had to survive in a river full of crocodiles, I couldn't be the silent fish"
– Alka Dimri Saklani, That night under the stars.
I quite enjoyed reading this book. I read this book in one sitting and it was pleasant.
---
What I liked:
I loved how the protagonist was introduced. The introduction was strong and I liked it.
The author shows us a glimpse of another side of Tanvi Sinha, where she is at ease with the nurse. I just wanted to know more about that side of her.
The inner battles of Tanvi were penned down finely.
The language used was fairly simple and easy to understand. There were some places where the author had penned down some beautiful lines that were poetic.
I have included my favorite quotes from the book, here.
"I avoided people, and I avoided connections, because first people want to know you, and when they do, they fail to accept you"
– Alka Dimri Saklani, That night under the stars.
---
What I did not like:
With such a good start, I expected the story to unfold at a normal pace.
However, after the first two chapters, the story seemed to run at a pace which was almost uncomfortable. There was nothing wrong story/concept-wise. I just felt the author could have moved the story a bit slower, like maybe include a few chapters in between before the main plot unravels.
I am saying this because when a story moves at such pace, it almost seems unrealistic to the reader.
I also felt that the author gave away the story in the title, "from enemies to lovers". It would have been a bit more enjoyable if it wasn't mentioned beforehand.
While the main characters were described at precision, I wished we could get more insights to the lives of the characters.
While the main plot claims to have a transformation of enemies to lovers, I feel like they were enemies only for about four chapters at the maximum. The transformation was really quick, which is why I said it was almost unrealistic.
"Memories were traitors"
– Alka Dimri Saklani, That night under the stars.
---
Final thoughts:
The moral of the story is a definite take away. When we get hurt, we tend to fear if we would get hurt again. So, we simply avoid things that would hurt us. But instead, we must still move forward even if we are scared, for the outcome can be different this time.
The last few lines of the book gave it a nice touch.
Overall, it was a good read and I would rate this book 3 on 5 stars.
"A moment of blankness reigned before the full force of his words acted like acid on my soul"
– Alka Dimri Saklani, That night under the stars.