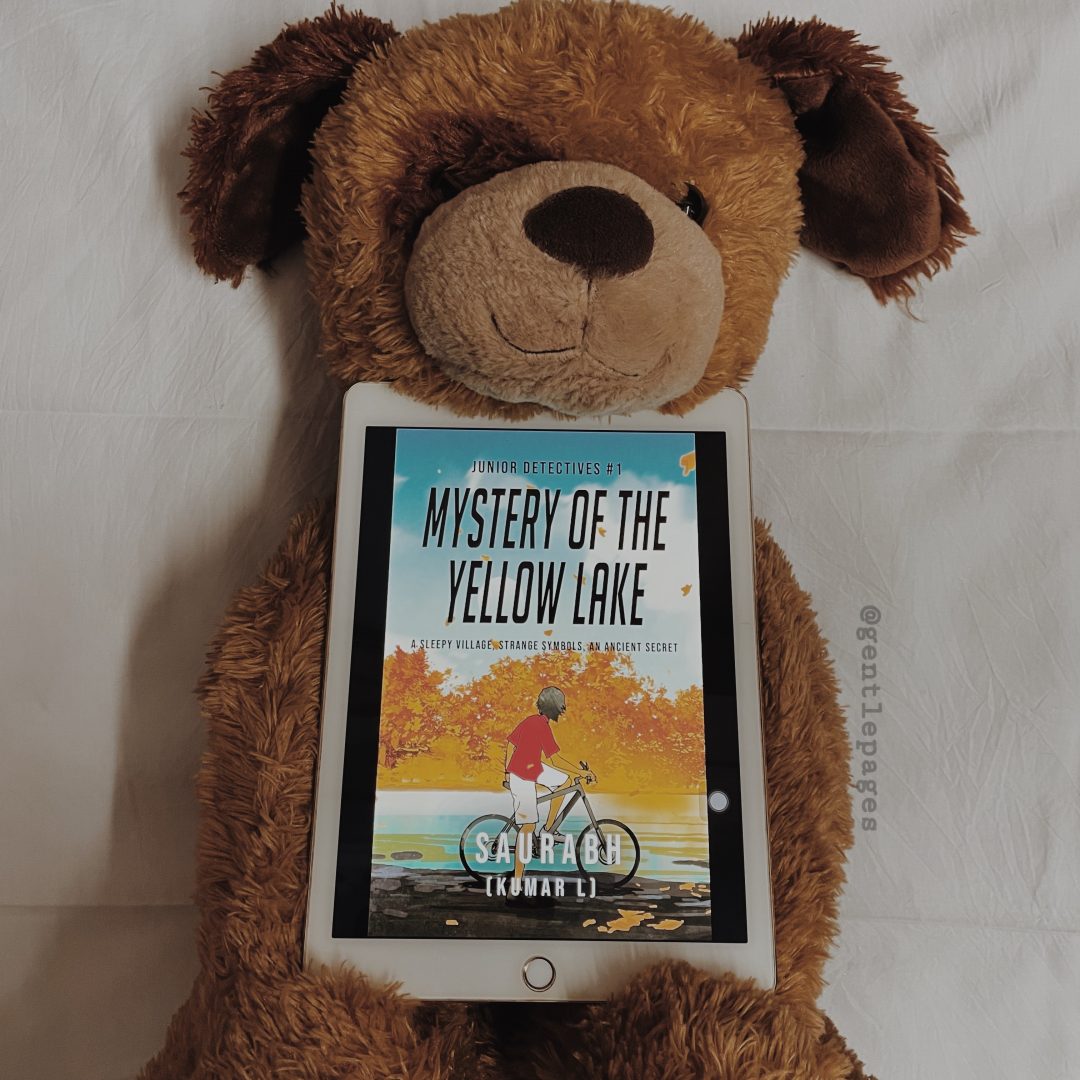 I have always loved middle-grade mystery novels as a kid. Mystery of the yellow lake was a short and interesting story. This 90-page novel revolves around Aman, a fourteen-year-old teenager.
He is sent to his aunt's house at Kensar, against his will, for a week. With no video games and signal on his phone, Aman believed he was living the most boring week of his life until he met Sandy and Isha.
Aman came across a lot of unusual scenes in the village – A strange man, yellow water in the lake, mysterious writings on the wall, smugglers on the loose and weird sounds in the night.
They start connecting the dots but soon their curiosity puts them in a very dangerous situation than expected. Will the three young kids solve these mysteries and get away safely?
I enjoyed reading Mystery of the yellow lake by Saurabh. Oscar was my favourite character. He was smart and adorable. The young detectives in this story will make sure to keep the readers engaged. The language is simple and easy to read. I recommend this book for young readers and beginners. Looking forward to reading the sequel!