This crime thriller is a brilliant debut novel for the author Waiss Kharni S M.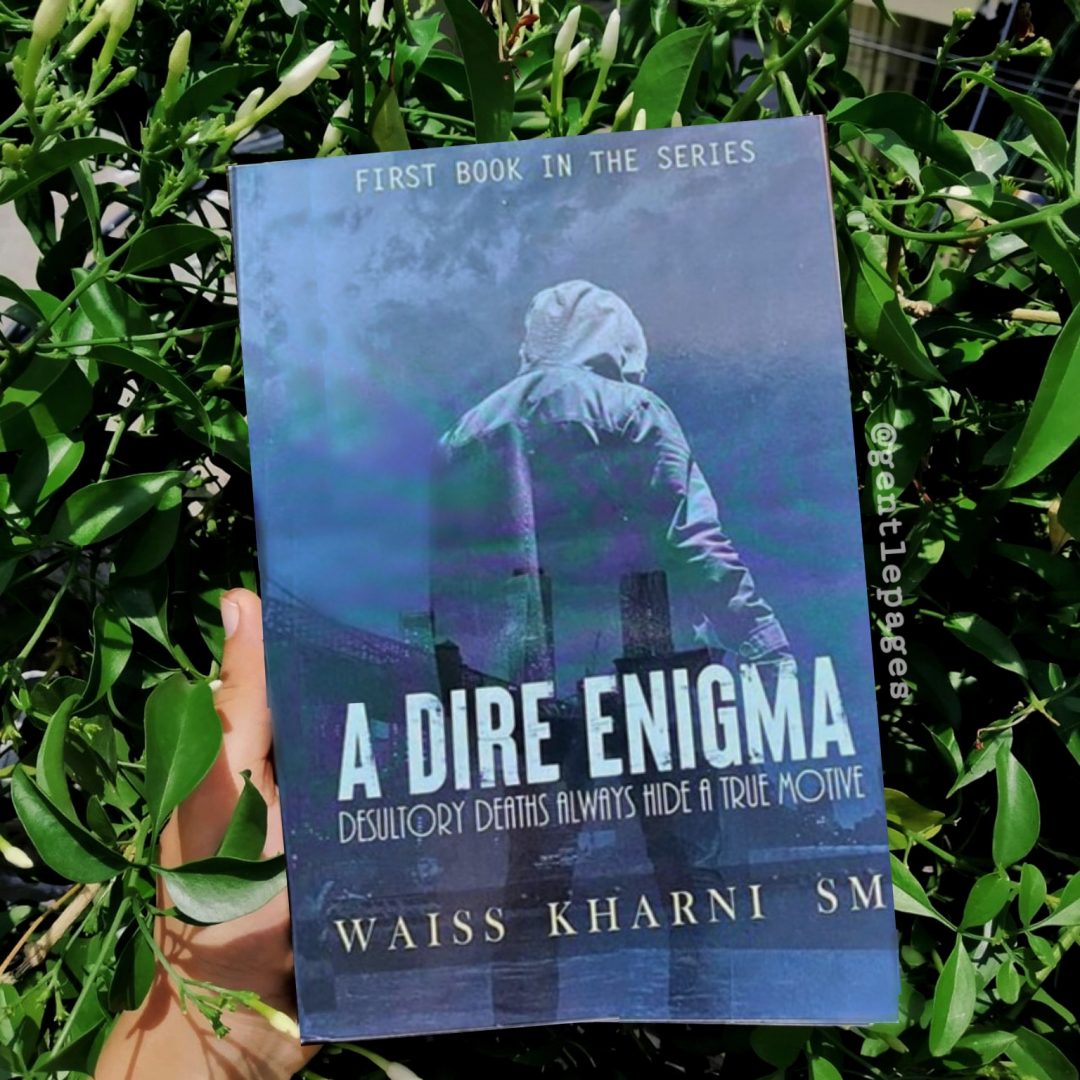 Adrian Darius, the finest agent of the National Center of Security, is appointed to investigate an enigmatic case. Adrian and his colleague Anoop are giving all they've got to find answers about three mysterious deaths that have happened on a Friday for the past three weeks. The victims are unrelated, and the deaths have occurred in three different cities.
The only clue in hand was the time of death and the similarity in post mortem reports. These horrific murders have agitated the general public and, the media was relating these deaths with paranormal activities. The case starts to get personal when a person related to Adrian gets affected. The threats kept increasing as they delve further into the problem.
Who is the malignant person behind these cold-blooded murders? What did the murderer gain from this homicide?
Filled with twists and turns, A dire enigma is a good thriller. The author has adopted a conversational style of writing.
This was a quick read for me. It was engaging and I couldn't wait to find the killer and their purpose. The author has penned realistic details about science, technology, and astronomy, which stood out for me.
The compelling mystery is carried throughout the book, and it surely is a page-turner. I love good crime thrillers with a dose of horror. I felt chills when I read about the witching hour and parhelion. A logical reason is provided for every clue, and the case gets serious as it progresses. The last twist caught me off guard. It was so clever and unexpected.
A Dire Enigma is the first book in this series. I can't wait for the next one to release.
Overall, A Dire Enigma has a good plot, plenty of twists and turns, and a good amount of suspense. I recommend A dire enigma to readers who love crime thrillers.
Get your copy – https://www.amazon.in/Dire-Enigma-Desultory-Deaths-Always/dp/1639578617
You might also like – https://gentlepages.com/the-silent-patient-a-terrific-thriller/