A man called Ove
Fredrik Backman
Book Review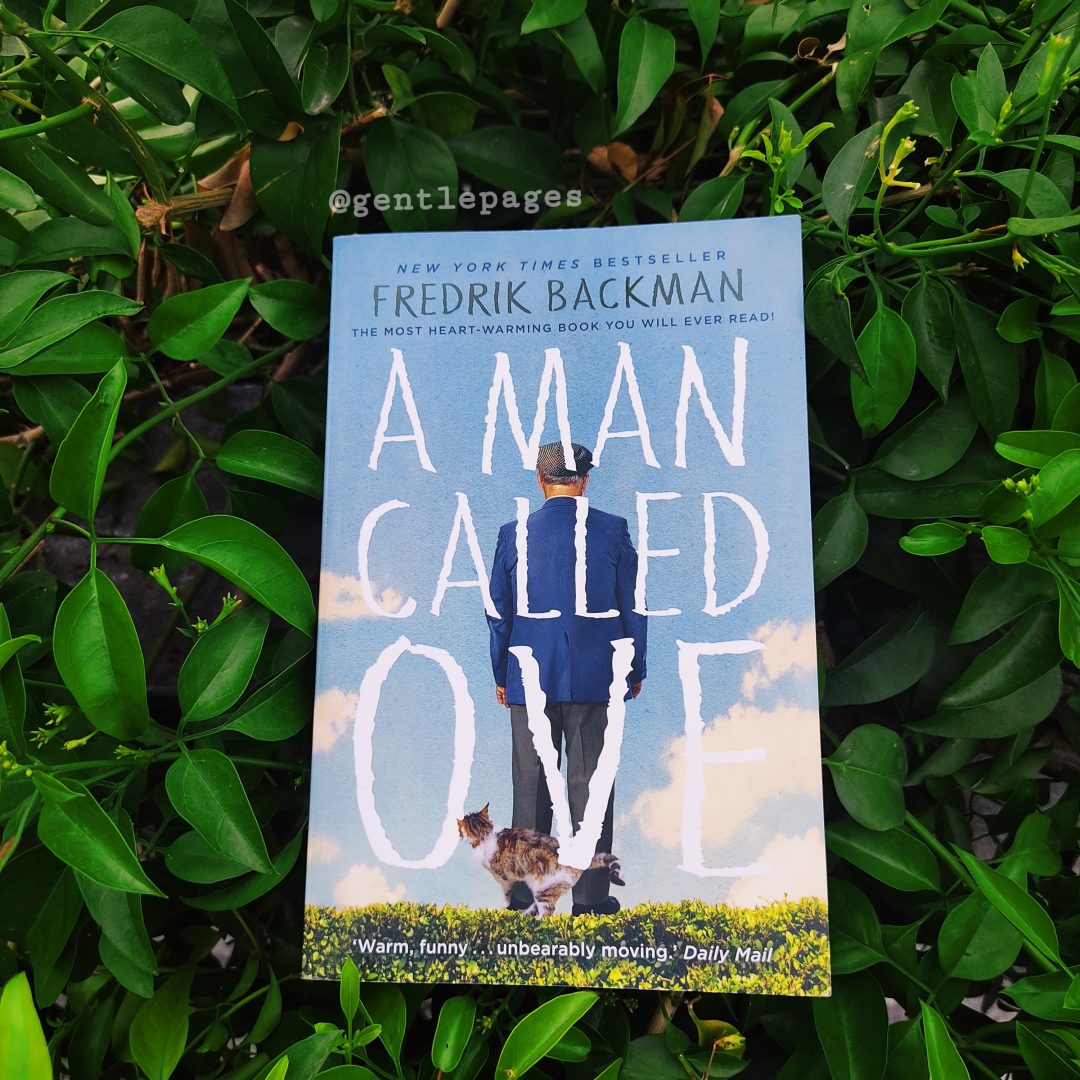 Ove is a fifty-nine-year-old man who likes to keep to himself. He comes off as a grumpy person who is very particular about the way he lives. He does not seem to understand the present generation's way of living. He thinks the honest way of living is long gone and that now he is surrounded by idiots who cannot even reverse their trailer properly.
Ever since his wife passed away, he finds it hard to live alone in their house filled with beautiful memories. And just as he tries to pass each day, his life is suddenly bombarded by the unwelcomed presence of his neighbors, who fill his silent life into its absolute opposite.
Can an antisocial, like Ove find comfort in these new people over the loss of his wife?
---
"People said Ove saw the world in black and white. But she was color. All the color he had." 
– Fredrik Backman, A man called Ove
---
First and foremost, I loved this book. Straight up, I rate this book a 5 on 5.
I don't even know where to start. It has been so long that a book left me feeling good.
The first chapter just had me so intrigued. I wanted to know more about this grumpy man.
You can also check out this review: Aristotle and Dante discover the secrets of the universe – A beautiful book
Ove is a man of a different time. He has a way of saying things straightforward, with no filter or whatsoever. He can come off as a rude person but he actually is a soft person at heart. He doesn't talk much but he is the type of man who would help you fix things, all the time muttering how stupid you are for not knowing.
Ove is a man who doesn't like to be bothered. He wants things to go according to how it is supposed to go. He doesn't like it when there is anything out of ordinary.
---
"This was a world where one became outdated before one's time was up. An entire country standing up and applauding the fact that no one was capable of doing anything properly anymore. The unreserved celebration of mediocrity.
No one could change tires. Install a dimmer switch. Lay some tiles. Plaster a wall. File their own taxes. These were all forms of knowledge that had lost their relevance"
– Fredrik Backman, A man called Ove
---
Ove is a man who wakes up early every day to do a routine check-up on the terraced houses his little street is made up of. He makes sure there is no unusual activity or cars parked where they weren't supposed to be parked.
Ove is the type of man you would want to impress. And that task is nearly impossible. Holding a conversation with him and without him cussing you out on your stupidity is almost inevitable.
I really loved the love story of him and his wife, Sonja. It was so heartwarming. And in a sense, I could see how Ove must be hurting after his wife had passed away. She was the only person who understood Ove and loved him for who he was.
---
"People had always said that Ove was bitter. But he wasn't bloody bitter. He just didn't go around grinning the whole time. Did that mean one had to be treated like a criminal? Ove hardly thought so. Something inside a man goes to pieces when he has to bury the only person who ever understood him."
– Fredrik Backman, A man called Ove
---
The tragic events in his life ever since he was fifteen shaped him this way. And there were so many moments that made me admire Ove's mental and emotional strength. Ove's morals touched me. He is a righteous man and he was proud to be one. He did not want to change himself just to fit into society.
Ove's character development in this book is something you know that is headed towards, but you are left feeling all warm inside nonetheless when it happens.
It was so nice to see him creating a bond with his neighbors and how he took in the cat unwillingly but ended up tuning his life according to the cat. A mere presence of people made a huge effect on Ove.
---
"Ove wanted what was right to be right, and what was wrong to be wrong."
– Fredrik Backman, A man called Ove
---
Ove's bond with the neighbors' kids was so pure and heartwarming. This entire book is so touching.
Ove reminded me of my grandpa. He too was a grumpy man but a kind one at heart.
I would say this is a must-read book.
You can get your copy here: https://www.amazon.in/Man-Called-Ove-life-affirming-bestseller/dp/1444775812
About the author:
Fredrik Backman is a Swedish blogger, author, and columnist. His debut novel, "A Man called Ove" has sold more than 3 million copies worldwide.
Spoiler section:
I was really heartbroken over Ove's decision to take his own life to meet his wife on the other side. It must have been so hard for Ove to live alone without the one person who understood his way of living. And I was thankful every time someone interrupted him by coincidence.