Zikora by Chimamanda Ngozi Adichie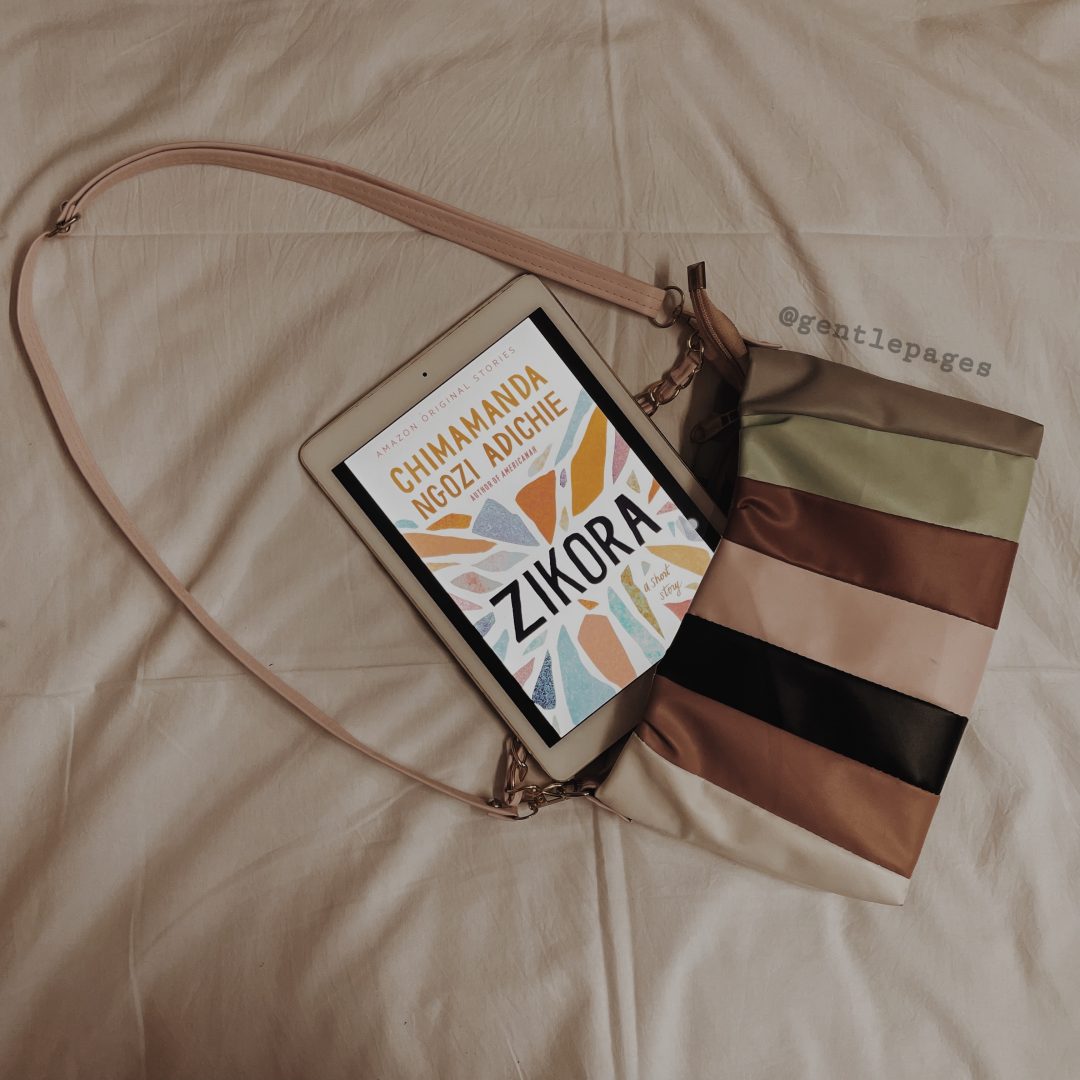 Zikora by Chimamanda Ngozi Adichie is only 35 pages long but within those 35 pages is a cleverly crafted story that is certain to make the readers feel pity, upset, angry, uncomfortable yet hopeful.  
"I read somewhere that love was about this, the nuggets of knowledge about our beloved that we so fluently hold" – Chimamanda Ngozi Adichie, Zikora 
This short story was more like an excerpt from Zikora's life during childbirth. Zikora is a 39-year-old successful lawyer whose boyfriend abandons her when he finds out she is pregnant. Zikora's mother comes to help her through labour, and she reflects upon their relationship of what it was, is and will be.  
"If he was going to have a child, of course he should have a say, but how much of a say, since the body was mine since in creating a child, Nature demanded so much of the woman and so little of the man." – Chimamanda Ngozi Adichie, Zikora 
She also tries to understand what made her beloved leave her when he learnt about her pregnancy. He seemed perfect and nothing in his attitude suggested that My heart ached as I read about Mmiliaku, Zikora's cousin. This story explores the complexities of single motherhood, the truth of childbirth and strained relationships.   
Chimamanda Ngozi Adichie narrates the story through the protagonist and It is so smooth and captivating. Zikora can be read in a single sitting. Her writing is so powerful and brutally honest. Everyone should read this!  The only complaint I have is that it ended abruptly. This story did have the potential to be a full-fledged novel. I wanted more!!! 
Get your e-copy – https://www.amazon.in/Zikora-Short-Chimamanda-Ngozi-Adichie-ebook/dp/B08K942N84
You might also like – https://gentlepages.com/men-without-women-7-interesting-short-stories/
About the author –
Chimamanda Ngozi Adichie grew up in Nigeria. Her work has been translated into over thirty languages and has appeared in various publications, including The New Yorker, Granta, The O. Henry Prize Stories, the Financial Times, and Zoetrope. She is the author of the novels Purple Hibiscus, which won the Commonwealth Writers' Prize and the Hurston/Wright Legacy Award; Half of a Yellow Sun, which won the Orange Prize and was a National Book Critics Circle Award Finalist and a New York Times Notable Book; and Americanah, which won the National Book Critics Circle Award and was named one of The New York Times Top Ten Best Books of 2013. Ms Adichie is also the author of the story collection The Thing Around Your Neck.