Against Time and Destiny
Alka Dimri Saklani
Book Review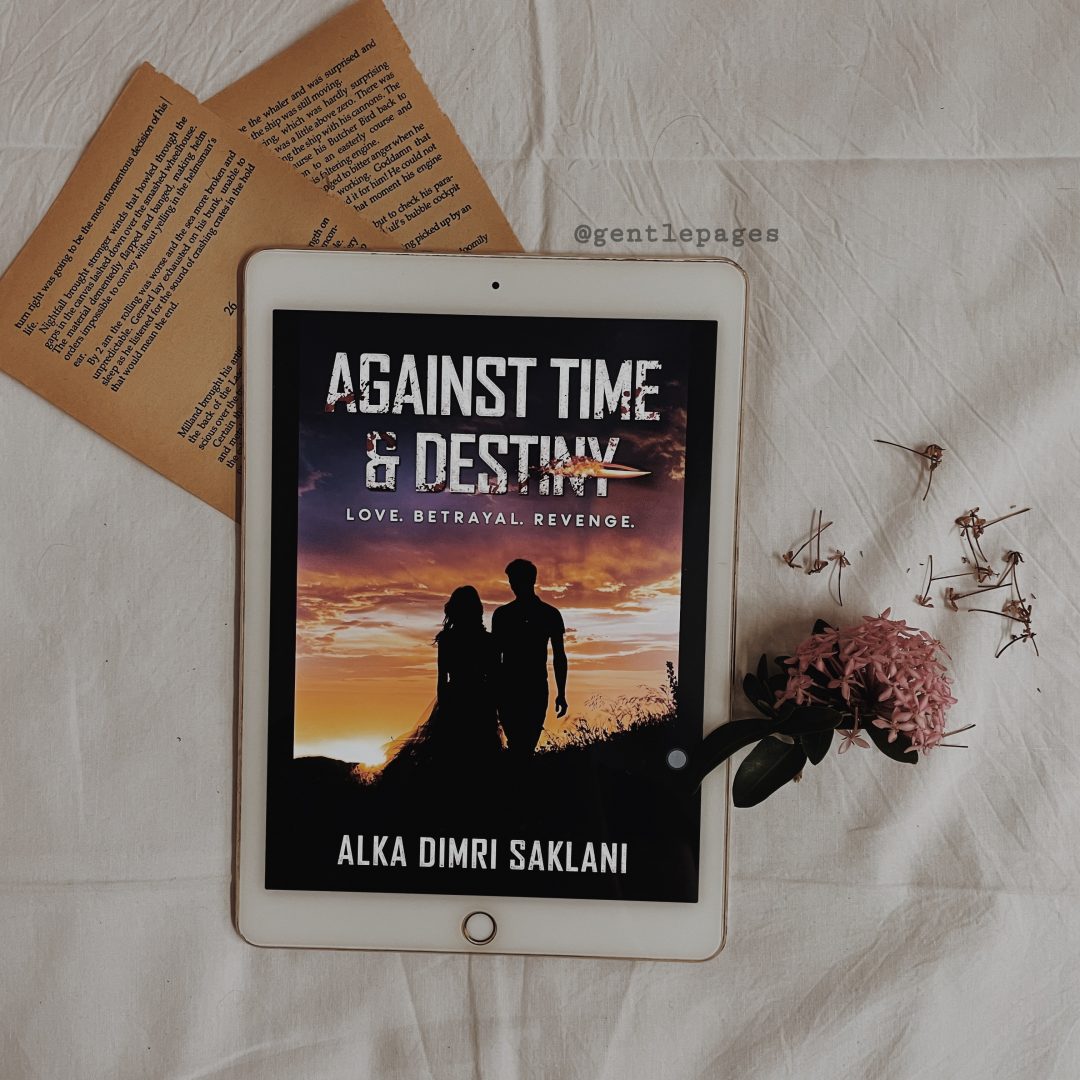 Against time and Destiny by Alka Dimri Saklani is about a lawyer Samarth Ahuja and a girl from the mountains, Pihu. Pihu's father had moved to Delhi looking for better opportunities to provide for his family. Initially, he used to send them little money every month and keep them updated. A few months later, they lost complete contact with him and it had been eight years, since they last heard from him. Dread and helplessness turned into a silent acceptance until one day Samarth, who had come all the way from Delhi, offers to help look for Pihu's father.
While this sudden help might seem suspicious, the family and Pihu could not shut down the new hope that was born in finding their father. Innocent yet fierce, Pihu had no choice but to trust Samarth's words and she leaves to Delhi with him.
But Samarth is not just a lawyer and has layers and layers, of secrets and lies up his sleeve. Living together under one roof makes them both get closer to one another and that is when destiny strikes.
Samarth's mask starts peeling on a particular fateful night and Pihu sees the ugly truth.
What lies and secrets is Samarth holding on to? How will Pihu ever trust someone again? Will Pihu get her revenge?
---
"I am not sure if having lesser memories lessens the pain or increases it. Because memories are like rain; too little can cause drought, and too much, a flood" 
– Alka Dimri Saklani, Against Time and Destiny
---
This is my second time reading one of Alka's works. I revisited my review for that book and it is quite surprising to know that, this is exactly how I feel about this book as well.
It made me realize that maybe this is her writing style.
You can also read the review of "The night under the Stars" by Alka Dimri Saklani here: That Night Under The Stars by Alka Dimri Saklani- A Good Read.
The book had me hooked at first because I was very much intrigued at how the story would unravel. I could picturise the beautiful scenery that the author depicted, of the mountains and the fields.
I loved everything until I came halfway through. I felt the connection between the main leads was kind of rushed and almost unrealistic. There were many moments where both the leads would reminiscence about a particular major event and it honestly felt overused, to the point where it became a tad bit annoying.
---
"When rich sweat at the gym, it's fancy, but when poor sweat in farms, it's disgusting, is it?"
– Alka Dimri Saklani, Against Time and Destiny
---
Pihu was such a strong character mentally and emotionally but I felt cheated when her emotions overpowered her mind. It felt like all the years that she took training was a waste in a way. I felt it had no meaning to all the lines she said about revenge and what not.
I thought the author would somehow keep the new bold image of Pihu and would give us an alternative ending with the second lead.
I was not a huge fan of the male lead. Even though he was a stereotypical cold exterior with a warm heart type of guy, I felt his betrayal forgiven too easily and quickly.
I could totally sympathize with his sad back story and it was sad that Samarth went through that, but I did not like actions or the rushed attachment that he suddenly seemed to develop.
The multiple time jumps in the second half of the book made the story seem even more rushed.
While the plot had some usual clichés, it could have been better with taking things slow rather than rushed. This book could have been a bit longer and maybe things would have been different.
When I saw it was about mafia love, I was hoping it to be realistic and not glorifying it. The author made sure to keep them realistic to some extent and there was no glorification of it, which I appreciated a lot.
I would rate this book a 3 on 5. This is my honest and unbiased review.
You can get your copy of the book here (kindle edition) :  https://www.amazon.in/Against-Time-Destiny-ridden-romance-ebook/dp/B09QM4VHCP/ref=sr_1_1?keywords=against+time+and+destiny&qid=1643642629&sprefix=against+time+and+desitny%2Caps%2C349&sr=8-1