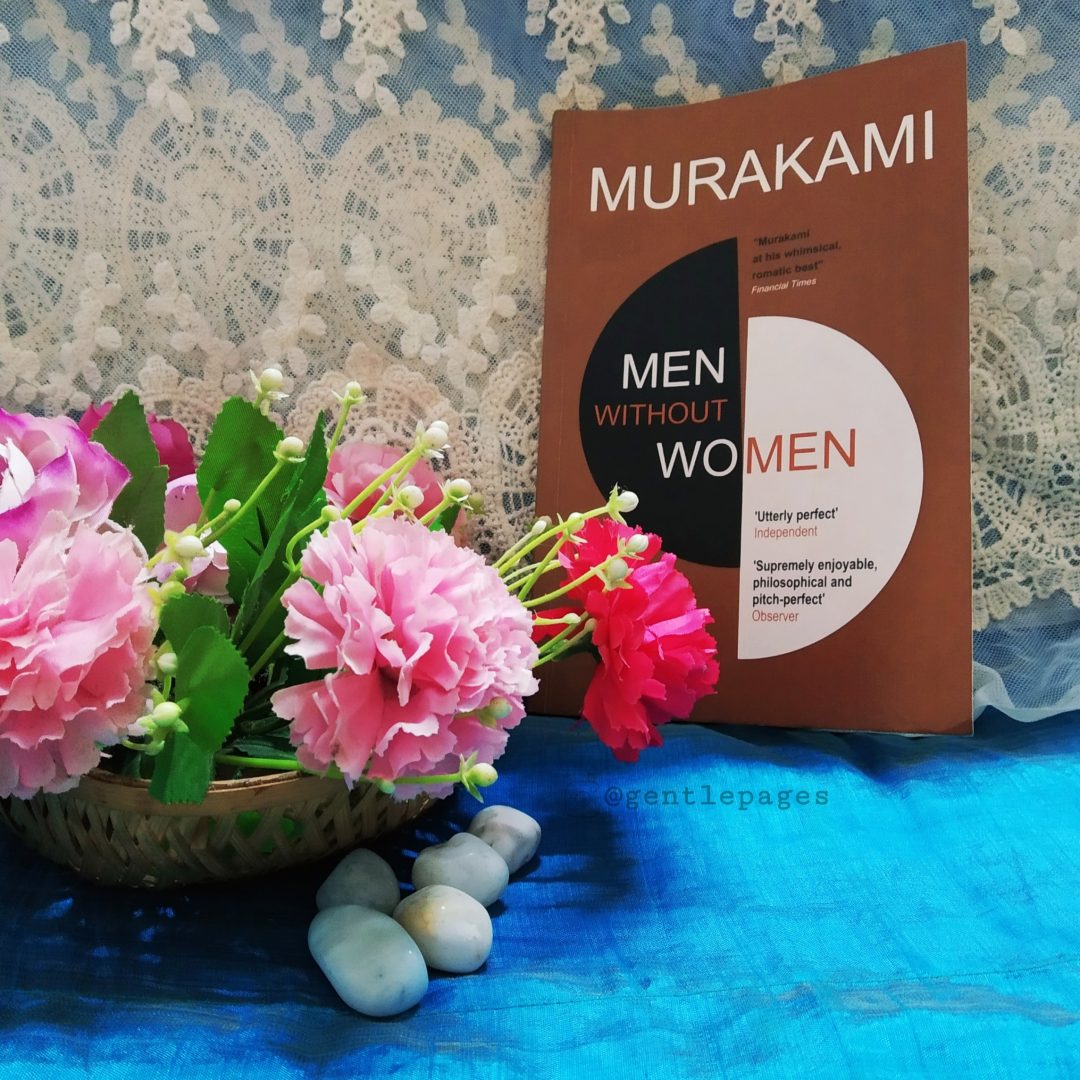 Language must never be a barrier to enjoying literary works by foreign authors. This is my first attempt in reading a translated book. I picked Men without Women by Haruki Murakami, a Japanese author. Murakami's work has been translated into 42 languages and appeared on best-selling lists across the world, from South Korea to Australia, Italy, Germany and China.  
Men without women is a collection of seven independent short stories of men who live without women translated and published in English in the year 2017. The title attracted me, and it was one of the reasons why I decided to make this my first Murakami book. 
The first short story is titled "Drive My Car". With his license being revoked due to glaucoma, Kafuku is urged to hire Misaki, a female chauffeur. Kafuku is a middle-aged widowed actor and during his short trips Kafuku shares stories about his beloved to Misaki. Kafuku tries to comprehend what made his late wife cheat on him. 
 
The second short story is titled "Yesterday" (referring the song by Beatles). Tanimura revives memories of an old friend named Kitaru. Kitaru had a peculiar mannerism and often people found him to be weird. Kitaru's girlfriend Erika was disturbed by his traits, but he had a special place in her heart. Something held Kitaru back from taking things to the next level in his relationship and he even suggests that Tanimura must go out on a date with his girlfriend. Having heard about their date from Tanimura, Kitaru leaves without any notice. Sixteen years later, Tanimura hears something about Kitaru. 
The third one is titled "Independent organ". There was a lot to ponder upon this tale towards the end. An Independent organ is a portrait of Doctor Tokai in the eyes of Mr. Tanimura. Dr Tokai was a fifty-two-year-old cosmetic surgeon. Tokai was always on the look for a casual fling and never wanted to get into a serious relationship. 
Contradicting his principles, Tokai fell in love for the very first time with a married mother. Tokai felt a rage unsure how she felt about him. Two months later, Mr Tanimura learns a piece of terrible news from Tokai's office assistant. Something terrible makes Mr Tokai erase himself from the world. The title of this story comes from a theory given by Dr Tokai.  
The fourth story is titled "Scheherazade". Habara names his support liaison as Scheherazade. She keeps her identity as a mystery and tells him stories after making love with him. She visits him only out of obligation to get groceries. She talks about former lives and how she turned a burglar during high school for love. All her stories were so captivating that Habara feared she would stop visiting him someday. 
"Lampreys think very lamprey-like thoughts. About lamprey-like topics in a context that's very lamprey-like. There are no words for those thoughts. They belong to the world of water. It's like when we were in the womb. We were thinking things in there, but we can't express those thoughts in the language we use out here"
The fifth story is about a man named Kino who opens a resto-bar after finding about his wife's secret affair. A mysterious man named Kamita starts to visit the bar often. Kino encounters various situations at his bar and was unable to forgive his wife for cheating on him. A few weeks later, he finds three snakes in his bar and assumes it as an omen. Kamita suggests that he must take a soul-searching trip. All the dots connect, and Kino realises the necessity of pain. 
The sixth tale is titled "Samsa in Love." Gregor Samsa undergoes metamorphosis. He changes into a human from an insect. Everything around him looks unusual and strange to him. He encounters a hunched back woman who happens to be a locksmith. He strikes a conversation with her and tries to understand life as a human being in the world. 
The last short story is titled "Men without women." The narrator of this short story learns from a phone call in the middle of the night that one of his ex-lovers had committed suicide. He wonders why the girl's husband would take the pain of informing him. He reminisces about the brief period of time he had spent with her and the reason she left him. Her demise makes the narrator the second loneliest man in the world.  
"The proposition that we can look into another person's heart with perfect clarity strikes me as a fool's game. I don't care how well we think we should understand them, or how much we love them. All it can do is cause us pain. Examining your own heart, however, is another matter. I think it's possible to see what's in there if you work hard enough at it. So in the end maybe that's the challenge: to look inside your own heart as perceptively and seriously as you can, and to make peace with what you find there. If we hope to truly see another person, we have to start by looking within ourselves."
This is my first step in the Murakami world and now I understand why they call Murakami a genius. I would definitely read more of his works. Every story had a fresh plot. All the men in this collection of stories are in their 30's, lonely and have lost their women to other men or death. This is a fresh perspective for a romance novel.  
All the seven short stories are well written and give a wholesome feeling. My personal favourites are Scheherazade and Samsa in love. There were too many metaphors to ponder about. There was something new about all the seven stories. There is a subtle humour carried throughout the book. All the seven short stories throw some light on the illicit affairs and life of lonely men.
Men without Women is a book like none other. I would recommend this book to readers who are eighteen and above. 
About the author –
Haruki Murakami is a Japanese writer. His books and stories have been bestsellers in Japan as well as internationally, with his work being translated into 50 languages and selling millions of copies outside his native country. 
Best Buy – https://www.amazon.in/Men-without-Women-Haruki-Murakami/dp/191121537X
You might also like https://gentlepages.com/eat-pray-love-an-extraordinary-memoir/