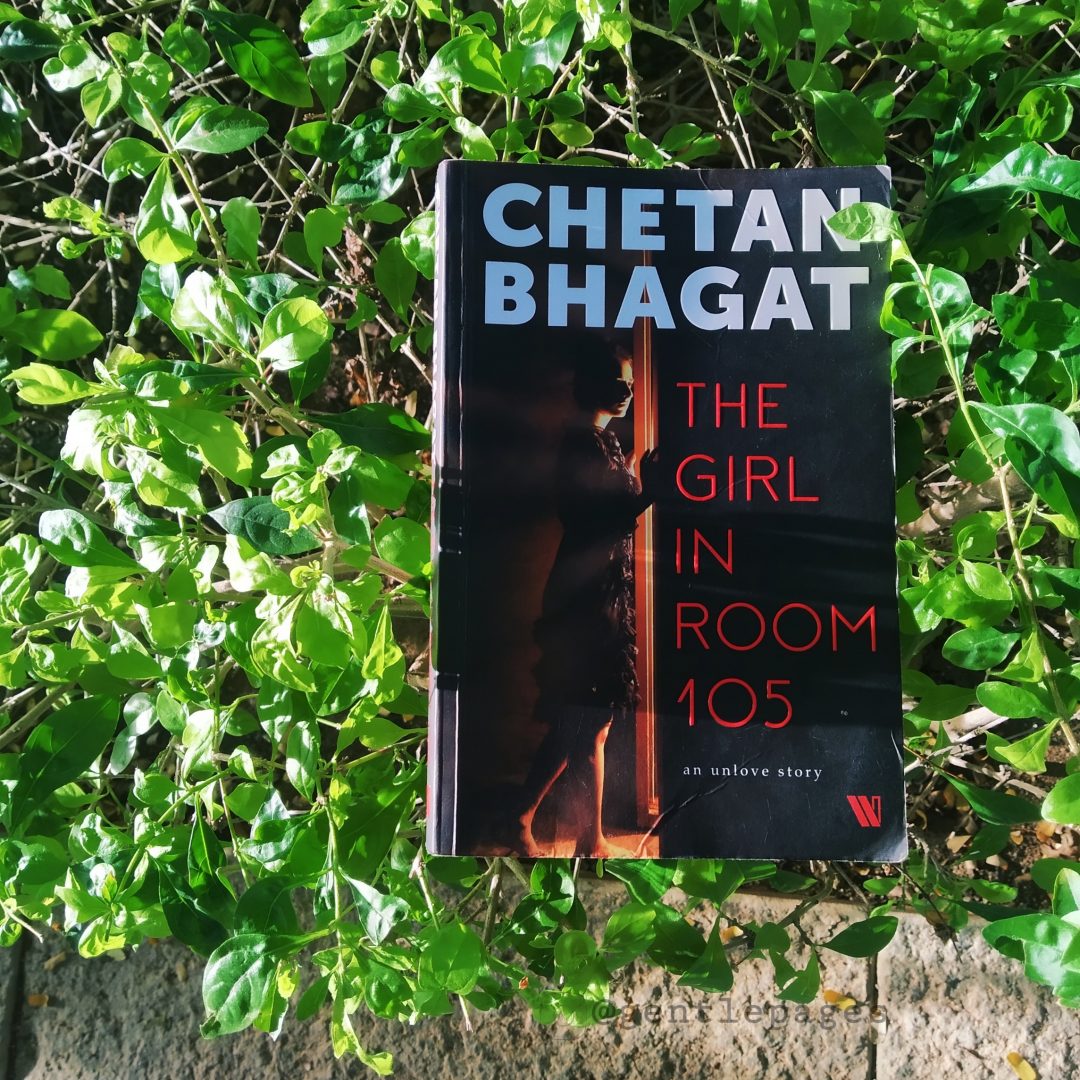 Keshav Rajpurohit and Zara Lone broke up four years ago. Even though Zara moved on with her life, Keshav couldn't. He drank every night to forget her. He called, messaged and stalked her on social media but Zara just ignored him. However, the night, on the eve of her birthday, Zara texted Keshav to come over to her hostel room 105 just like old times. When Keshav went there, he found her dead. Someone had murdered her. And he was at the wrong place at the wrong time. The chain of events that take place later changed his life forever. Who murdered Zara Lone? Can Keshav find the murderer?
We all know that Chetan Bhagat is known for writing love stories. When I got this book, looking at the title and the cover, I thought it was another love story. By this time, I was bored of Chetan's recurring love stories. All of his previous works were not exactly alike but they were very much similar in the storyline wise – A boy and a girl (in love), of different categories (caste, religion, etc) go through many obstacles to live happily ever after.
However, I wanted to give this book a try. The beginning of the book was very slow paced and it didn't captivate me. There are glimpses of the past about Keshav's relationship with Zara. We get to know Zara better as a character. She was the kind of a person who wants to fight for good. She was good natured, kind and optimistic. The story began to pick up speed at page 35. It was like a roller coaster going up the tracks building tension along the way. Page 41 was when the author grabbed us by the shoulders. By this time, my entire focus was into the story. It had picked up speed, my interest and my desire to keep turning the pages. Who killed Zara Lone and why? – was the one question that kept going on in my mind. Keshav takes it as his job to find the murderer. Keshav's best friend Saurabh helps Keshav all through the way. The rest of the story kept me guessing the murderer's identity. There were a few twists and turns in the story, even till the last few chapters.
"Thank you. For showing me what love is all about. And thank you for also teaching me to never love someone too much."
-Chetan Bhagat, The Girl in Room 105.
The one thing that was unsettling for me about this book was the cause of Zara's murder. Zara's character was portrayed from the beginning as a good natured girl who believed the good in everything. From the glimpses of the past, we get to know about Zara. But I felt her character was sabotaged when the cause of her murder was revealed. It was like questioning the character that was portrayed to us. We, along with Keshav never saw it coming.
But looking at the positives of this book, there was definitely a change in Chetan's story telling ability. There was innocent humour filled interactions between Keshav and another small character which was enjoyable. Also the interactions between Keshav and his parents showed the typical Indian parents' existence which I found humorous and relatable by many. The character development of Keshav was very noticeable. The sassy remarks that Keshav kept to himself instead of saying it out loud added more humour to the story. The twists and turns in the story kept me captivated in anticipation as to what was going to happen next. Another positive is that Chetan tried a new genre and it worked out quite well.
The Girl in Room 105 is the eight fictional novel written by the Indian author Chetan Bhagat. This book became a best-seller based on pre-orders alone.
I would rate this 3 on 5 ⭐️
TITLE: The Girl in Room 105
AUTHOR: Chetan Bhagat
PUBLISHED: 2018
GENRE: Fiction/Romance/Suspense