Fractured Mosaic
Sabarna Roy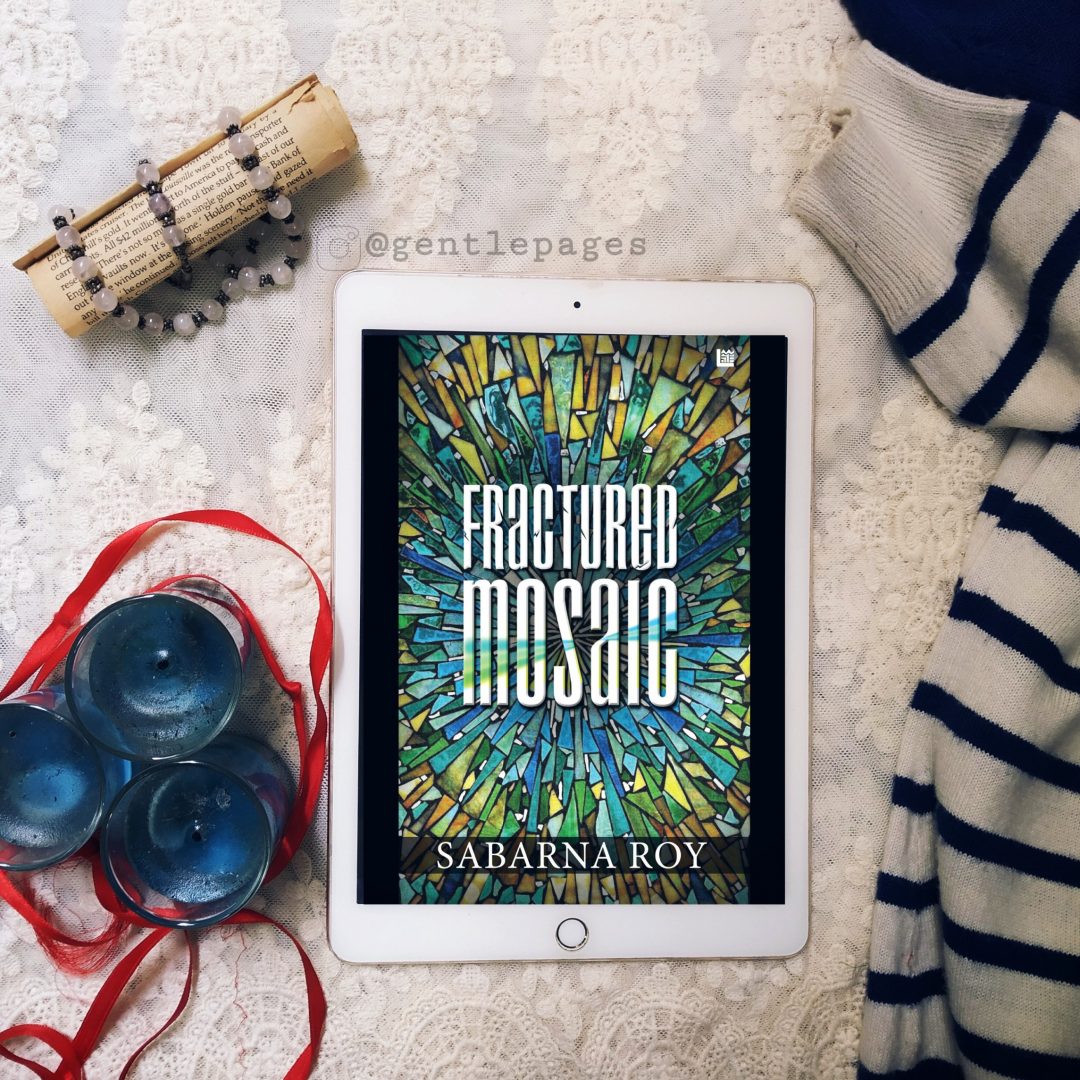 Fractured Mosaic by Sabarna Roy is a collection of thoughts and ideas. The ideas range from politics to cinema. It also contained philosophical thoughts.
First and foremost, I love the cover. It is so beautiful. This is the first time I have read his work and to be honest it took me some time to get used to this kind of writing.
This is the type of writing that I have never been accustomed to but I thoroughly enjoyed the experience nonetheless. The ideas and thoughts have been compiled together and they don't necessarily flow as a one-piece. Sabarna Roy has shown his thoughts and critical perspective on hit shows that recently took over the audience in the pandemic.
He has penned a few poems and they are amazing as well. He has also included a few speeches and his blogs as well.
---
You can also read this review:  Life Unknown – A fascinating travelogue
---
"In the illusion of an everlasting happiness, we often cage ourselves in the worldly structures of our dreams during our youth and sometimes even later" – Fractured Mosaic, Sabarna Roy.
It felt like reading the author's journal rather than a book. Sabarna Roy's perspective on things would make the reader wonderstruck. It would make the reader think intellectually and understand things from a wider perspective.
I was very intrigued by the title of this book. Mosaic has a smooth texture to it. The title suggests a fractured one. This shows the author's perspective on various things.
An opinion is something that varies from person to person and this book is a compilation of his opinion on various matters.
Even though this book hardly contains a hundred and twenty pages, it has a lot of thoughts and processes behind it.
The author's philosophical thoughts got me thinking at 2 in the morning.
In conclusion, this book makes you think differently, question things, and hence strive to find the solutions to them.
ABOUT THE AUTHOR –
Sabarna Roy is the author of six critically acclaimed bestselling books: Pentacles, Frosted Glass, Abyss, Winter Poems, Random Subterranean Mosaic: 2012 – 2018, and Etchings of the First Quarter of 2020. A civil engineer by profession (he passed out from Jadavpur University in 1988), Roy spends his time on books, music, movies and international television series, when he is not writing or at work in an engineering-manufacturing organization in Kolkata. With no love for pets or gardening (although he loves forests and wildlife) or socializing, and a lot of time for introspection and deep (and not-so-deep!) thinking, Roy's works reflect his views on the global order and individuals striving to find their place in it