The disappointing five is a young adult novel about five teenagers entering their 12th grade. One incident changes their lives altogether, a moment that turns a bunch of school kids into heroes.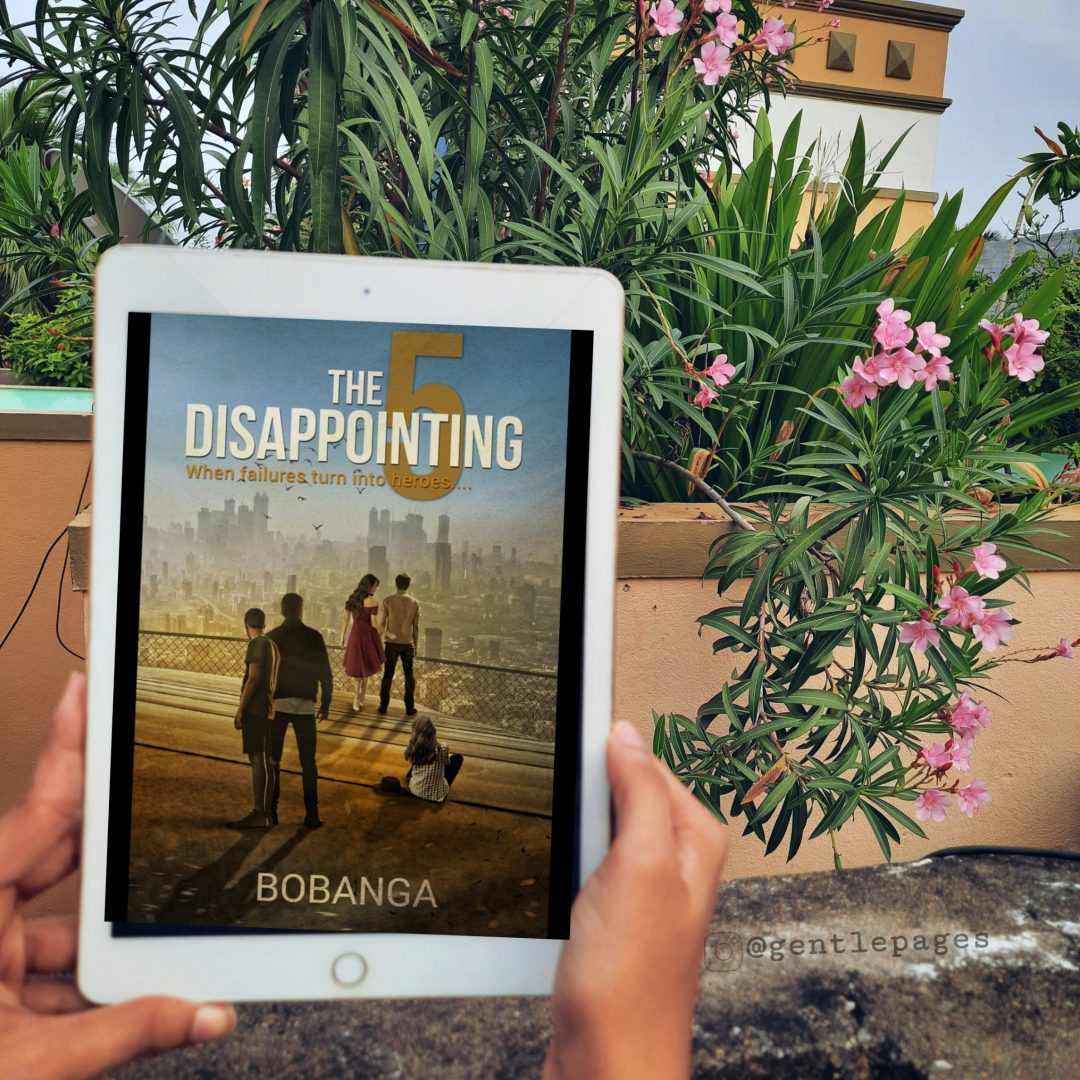 We first get introduced to the trio. Akash Malhotra was an anti-social introvert. Dhruv Kapoor was a typical high school jock and an aggressive bully. Sunayna Mahapatra was the teacher's pet. She was loved by all teachers, but disliked by her classmates. The three of them were best of friends. We then get to know about Bindya Shah and Robin Alberto. Bindya was the most popular girl in school who excelled at anything she did. Robin was Bindya's best friend and he was a cute nerd.  
 
Each of them hid a little secret from the other. Each of them faced a struggle contradicting to their personality that remained unknown to the others. Unfortunately, Sunayna gets into a huge trouble, and their secrets were uncovered. The other four come together in support of her. One thing leads to another and the Five are put in a dangerous situation. 
How will a bunch of five teenagers face the danger and emerge as heroes ?
Read The Disappointing Five by Bobanga to know more.

The Disappointing Five – When failures turn into heroes is a YA novel written by Bobanga. 
The theme of The Disappointing Five is friendship. The entire story was mostly told through dialogues and it was entirely character oriented. The characters were a bit too matured for their age. Although The author has included a warning that the incidents from the book are entirely imaginary and must not be enacted in real life, Indian parents not monitoring their school going kids was quite unrealistic. I spotted quite a few errors which could have been avoided. The writing style was average and could have been better. The language is simple and easy to understand.
The cover looks interesting, and the five main protagonists are depicted in it. There are portraits of Akash, Bindya, Dhruv, Sunayna and Robin included in the book. I found that very unique. The description is too detailed that I could even visualize all the scenes in the book. The Epilogue was interesting, It was nice to read where had life taken all the five of them after 10 years of time.
The author has made sure the characters were well differentiated and registered in the minds of the readers. The climax of this story takes a huge turn. The Disappointing Five is very engaging towards the end. Various modern issues, stereotypes and struggles faced by teenagers were discussed in this book. The social issues were well put. There were many positive messages to take from this novel. Marriage and Pregnancy must never be an obstacle from pursuing their dreams and goals in life. Everyone deserves to create an identity for themselves in life. This was my favorite takeaway from The Disappointing Five.
There is inclusion of violence and adultery content, so I would recommend this book to readers who are 18 and above.
I would rate The Disappointing 5 by Bobanga  a 3 on 5.
About the author –
BOBANGA was born in the small mining town of Barbil, Odisha to parents who hail from Jharkhand. But he has always lived a nomadic life growing up in different cities like Vizag, Hyderabad, Bhubaneswar, Barbil, New Delhi, and Bengaluru.
It's hard to say what inspires him to write when the inspirations have been within him all along. Becoming a writer was not a result of any life-changing discovery, but perhaps the most natural evolution of his life. And his first book, "The Disappointing 5" is only the beginning of his evolution.