I Too Had A Love Story book review –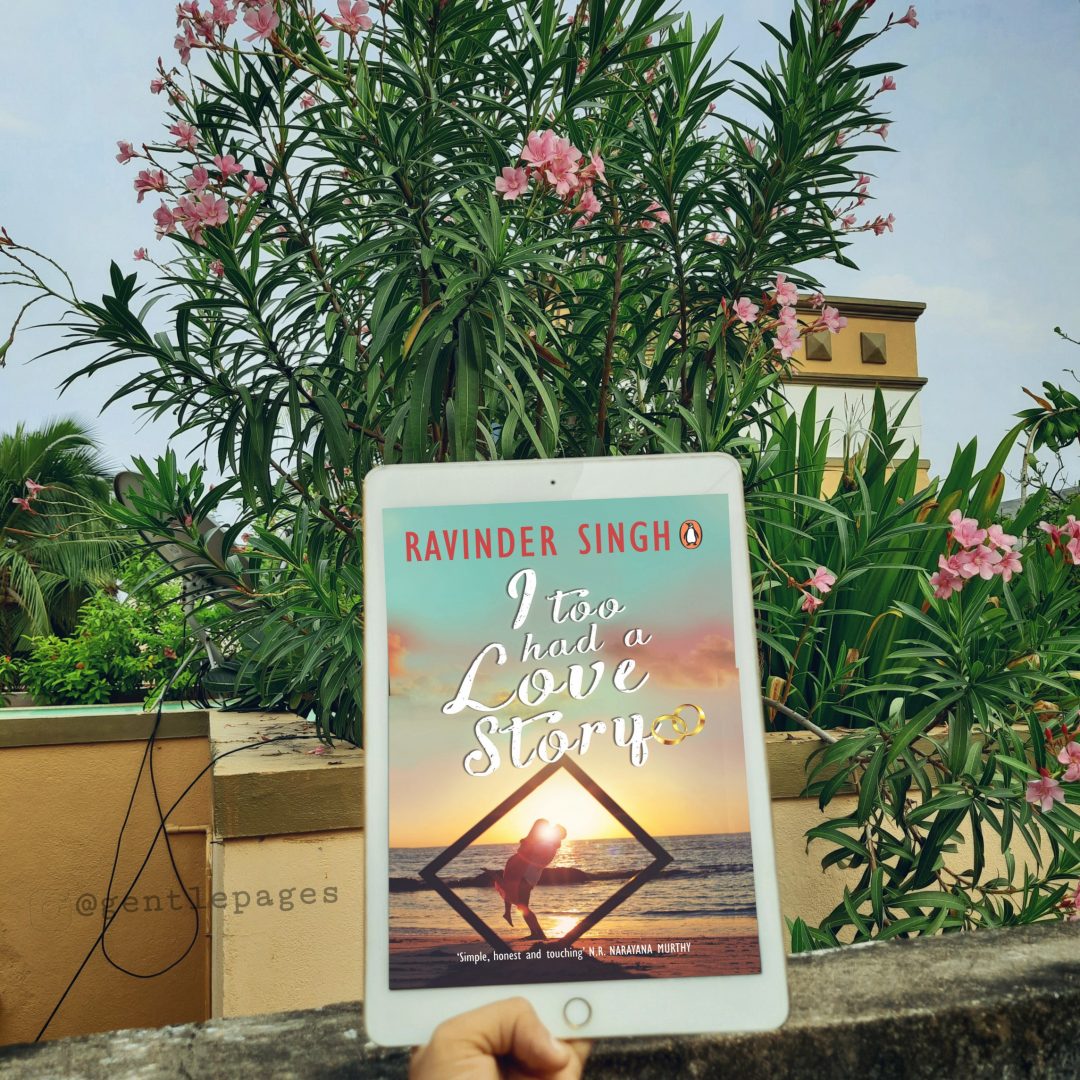 Ravinder is the male lead or the protagonist of the story. He is working in an IT software company. The story starts with Ravin meeting his three college friends Happy, Manpreet and Amardeep after a really long time at Kolkata. They talk about love, marriage and settling down in life.
Happy suggests signing up in a matrimonial website, and finding a suitable girl through that. Although Ravin never showed much interest while he heard it, he was the first one to sign up in an online matrimonial website, once he returned back to Bhubaneswar. He finds Khushi from shaadi.com.
Khushi is the female lead of the story. She is a very simple yet a beautiful girl. Khushi values her relations a-lot and is a very good person. Khushi tends to find joy in the simplest of things. She lives at Delhi with her family. Khushi and Ravin start to talk and they find a lot similarities in them. They are as alike as two peas in a pod. They eventually fall in love even before seeing each other. As time passes by they grow very close. 
Ravin gets an offer to go abroad for an office project. He comes to Delhi to take the international flight to the United States. Ravin plans to stay at Delhi for a day to meet Khushi for the very first time and to spend time with her. He meets Khushi's family too. Despite of the distance and the time difference, Ravin and Khushi's bond stayed strong. When he returns back to Delhi, both the families meet at Ravin's place and fix their engagement date.
Khushi gets very hyped up and enthusiastic before their engagement, but a few hours before the engagement a huge tragedy falls upon Khushi. Ravin prays to god with his whole heart. All their dreams shattered, without Khushi, Ravin's life becomes meaningless. Will Ravin ever get Khushi back?
"She died. I survived

because I survived, I die everyday." 
― Ravinder Singh, I Too Had A Love Story.
I Too Had A Love Story is written by Ravinder Singh. It is his Debut novel. He is a software engineer turned author. Unfortunately, It is a true story and that is maybe why the author uses his name for the protagonist of the story. I Too Had A Love Story remained as bestseller even after six years of publication.
I Too Had A Love Story has a predictable plot and we can learn from the Blurb behind the book that Khushi dies at the end, but this novel is not about the plot but the feel you get, when you know it.  
I would have enjoyed the book more if the quality of English written in was better. They were more or like movie dialogues. Words were  repetitive. Sometimes I had to skip lines to get going ahead. Basically it was a good story with average writing skills. It was also hard to believe the Indian parents easily accepted their love without any problem. She being a Punjabi unlike them would have created issues in the sad reality.
What I liked about I Too Had A Love Story
I Too Had A Love Story got me very sad as it was a true story. I realized that a person can mean so much suddenly and in their absence we tend to forget how to live life like we did before. Their love story was a very cute one and it was depressing to have such a tragic ending. Life can be cruel at times and one such example was Ravinder's love story.
I Too Had A Love Story is an easy to read book, you can read it on a lazy Sunday afternoon in a single sitting. It might make you cry, if you are a very emotional person. It is certain to leave a hole in your heart because of Khushi. Khushi never deserved it. Ravin never deserved it. 
Best quote from I Too Had A Love Story
"Not everyone in this world has the fate to cherish the fullest form of love. Some are born ,just to experience the abbreviation of it." 
― Ravinder Singh, I Too Had A Love Story.
TITLE- I Too Had A Love Story
AUTHOR – Ravinder Singh
PUBLISHER – Srishti publishers, Penguin India.
ORIGINALY PUBLISHED – 2008
GENRE – Novel
PAGE COUNT –  256 pages