Go Startup
Karan Kashyap
Book Review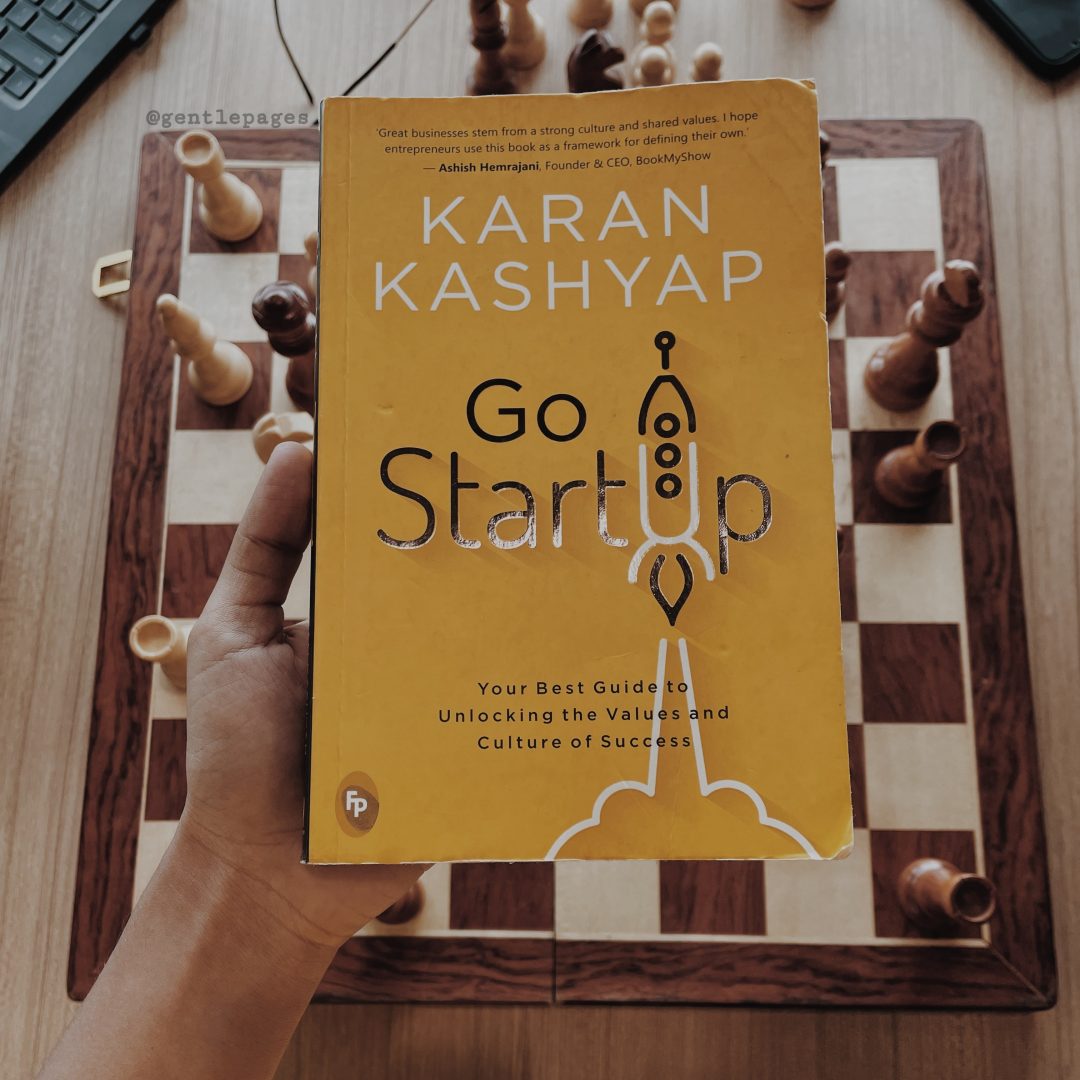 I've always wanted to learn about building a Startup and, I am glad I got to read Go Startup by Karan Kashyap. This book is split into three sections titled Mindset, Stories and For your information (FYI).
When one ideates an innovate concept, puts into practice with a creative workforce and delivers with steadfast efforts towards the goal, something as small as a plan on a paper can boom into one of the successful businesses.
With a solid introduction, the first section of the book gives us the basic essence of a Startup, the factors to be kept in mind and sets a clear perspective about startups. Go Startup throws some light on attributes like support system and personality traits that an entrepreneur needs to inculcate to be ahead of his game. The author stresses the importance of networking and asking questions.
You can also check out this review: Zikora – A powerful short story
I did feel the author has added exhaustive information under each heading. There were many pictorial illustrations, charts and inspiring quotes throughout the book kept it engaging. Almost all aspects of a startup were discussed with real time examples and problems.
The last section – FYI was brief and Insightful. Worksheet was my favorite part of Go Start Up. This section gives the readers a chance to put what we read into thinking and that gave me a conclusive feeling about this book.
Overall, "Go Startup by Karan Kashyap" was a good read. If you're looking to drive a startup, this is the book for you!
You can get your copy of the book here: https://www.amazon.in/Go-Start-Up-Unlocking-Culture/dp/9354403557