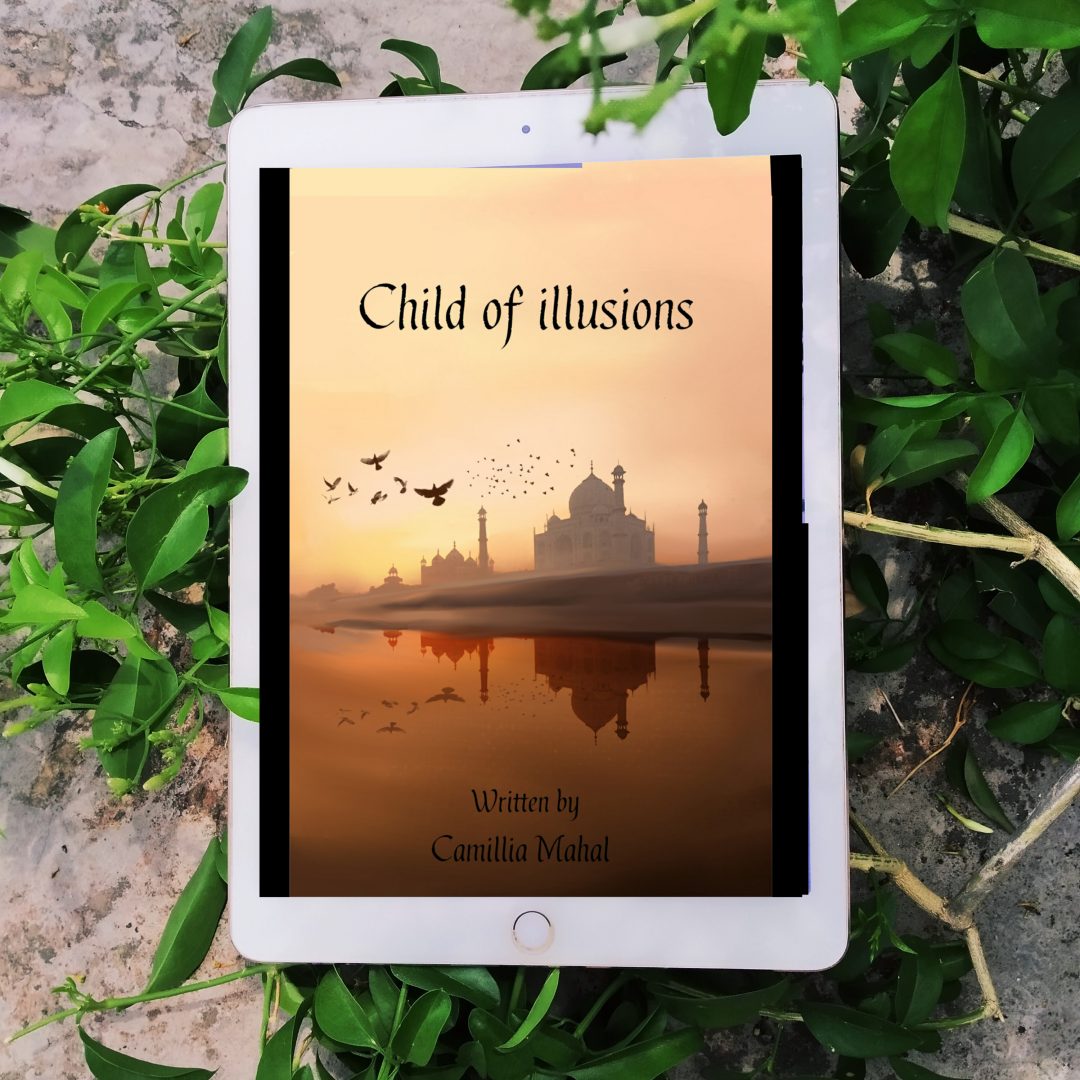 Camillia is a 38 year old psychic woman, who claims to remember her past lives.  It is so astounding that she knows her parents even before her birth. Camillia did not have a have a happy childhood and family.
The author Camillia takes us back to her childhood. She used to live with her father. She once encountered a seer and immediately a strange connection was formed between them. He declared that she will return back with a king. Camillia considered that the stars had finally aligned to meet him (her beloved) once again.
Tracing back to the past – 
The Mughal dynasty was known as "India's Golden Age." Akbar the Great was declared the king of all kings. In the year 1593, Arjumand Banu Begum was born in a noble family. As a kid, she was strangely fond of dressing up and living as different characters. Her family always considered her to be special. Her behaviour was contrast to that of her sister's. She did not wish to abide by the ladylike restrictions imposed on girls.
Arjumand learnt from Kabir, the seer, that she would marry a king when she turned nineteen. She was just six, but every day she dreamt about her king. She learnt to ride horses and loved the company of her cat and elephant. Her father was always supportive in her decisions and she was always up to mischief.
She met her beloved when she was fourteen at a bazaar. She immediately knew that he was Shahjahan, her king. He was the grandson of Akbar and the son of Jahangir and Nur Jahan. Their love story is so magical. They even understood what their silence meant.
Kabir hinted her about the unconditional love and the tragedy that she would face in her later years of her marriage. Arjumand lives a life like none other women. She was given a prestigious position in the court. She even helped him take kingly decisions. Arjumand shares a special bond with Shah Jahan's first wife, Kandahari.
Arjumand was given the title and renamed as Mumtaz Mahal by her beloved Shah Jahan. As they aged their love only got stronger. He shared many spiritual stories with her and could never remain separated from her.
She gave birth to many children and loved her eldest daughter dearly. Terrible times, stole the happiness of her life. Mumtaz suffered the loss of loved ones. 
Just like Kabir warned, the time had come. The love story of Mumtaz and Shah Jahan faces a devastating end. The magnificent Taj Mahal is built as a symbol of everlasting love.
To know more about rebirth and the reason behind the beautiful Taj Mahal, read Child of illusions.
" I am a million little souls living in a million different places with millions of random experiences- all within a moment, encapsulated in one body."
Child of illusions is a beautiful walk through the Mughal Era. The story revolves around the author's life. Karma plays a main role is the concept of rebirth. The concept of rebirth is astounding. The unique plot of this story makes this book stand out.
The everlasting love did leave a mark in my heart. Shahjahan could not remain separated from Mumtaz, he even took her to the battle camps. It is for sure the reader's heart would ache as they read the tragic end.
The language used is really good. There is a glossary at the end, which I found helpful and convenient. I found the relationship between Kandahari and Mumtaz very intriguing. Some questions that arose in my mind were left unanswered.
Initially I found the book to be unrealistic and vague, but as I read I got a hang of it. Historical fiction allows the reader to create a world of imagination within the book and the child of illusions fulfilled that aspect perfectly.
Child of illusions by Camillia Mahal teaches us great lessons. It left me thinking about the purpose of my life.
"I am a temporary visitor in a temple that I occupy until my last breath. When and how, or where it ends, I do not know. All that is experienced is my manifestation and visualisation of thought and energy. 

There is no true death;

that, too, is an illusion.

No beginning and no end.

No birth, no death."
I found these lines to be very deep and thoughtful.
Do pick the Child of illusions, if you are into historical fiction and if you wish to know more about rebirth and the reason behind the beautiful Taj Mahal.
TITLE – Child of illusions
AUTHOR – Camillia Mahal